Home > Cricket > Stars We Spotted


When Yuvraj turned into a magnet

January 25, 2007

Reader Manasvi sent us this picture.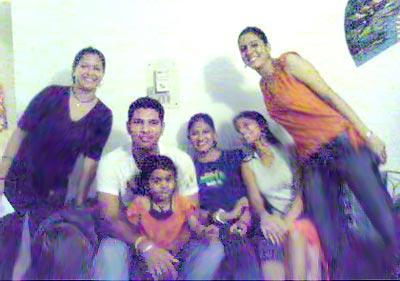 'That's me and my cousins with India's hottest cricketer -- Yuvraj Singh. He had come to visit his relatives who live near my house and are my good friends', writes Manasvi.
'When I saw him the first time, I was totally spellbound. He looks so much better offscreen. And not just that, he is indeed a very nice person with no starry airs.'
'He chatted with all of us for a long time and the way we were behaving around him, I am sure anyone would get irritated, but he didn't. In fact he signed autographs for all of us and even for the kids who were standing outside the house just to catch a glimpse of him. It was indeed a wonderful experience,' added Manasvi.
If you encounter your favourite cricket/sports personalities, please send your photograph to sportsdesk@rediff.co.in. We will feature the best images right here on Rediff Cricket or Rediff Sports.