Home > Cricket > Stars We Spotted


Bhasker Jaiswal meets Sachin, Dhoni and McGrath

September 27, 2006

We recently launched a new feature where we post images of world sportsmen contributed by you Dear Readers.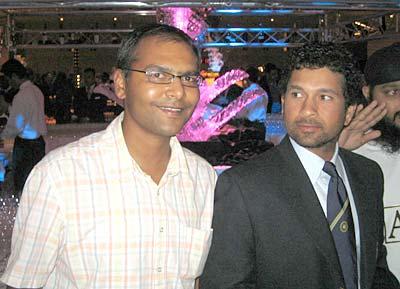 If you encounter/meet/see cricketers or sports personalities and photograph them, please scan the photographs and mail the pictures to us. We will feature the best images right here on Cricket or Rediff Sports.
Reader Bhasker Jaiswal sent us this picture from Kuala Lumpur, Malaysia.
'Here are the pictures with Glenn McGrath/Sachin/Dhoni on September 19. I met him during the players dinner in KLCC, Kuala Lumpur,' writes Bhasker.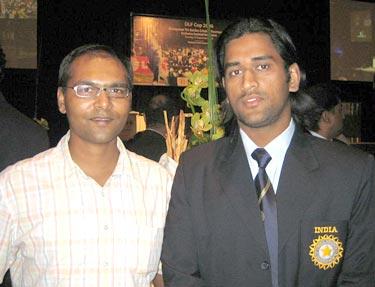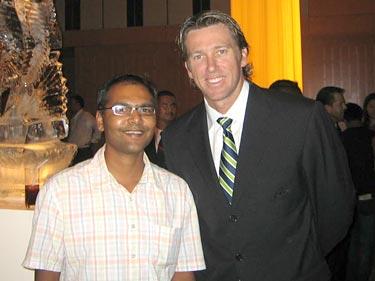 'Here is the link for the other pics'
So rush those photographs to us!


What do you think about the story?








Read what others have to say:





Number of User Comments: 4








Sub: Not in everyone's best interests

Is rediff.com certain that players and other personalities would really appreciate some of these being publicised like this. Clearly a poor way to invite readers ...


Posted by DF









Sub: Cool Pics

Images are really cool man. You are very lucky. I\'m feeling jealous with you..:-)


Posted by Rajeev









Sub: You got one of the best photos you could

Hello Friend, I think you got one of the best photos of your life time .... Congrats :-))


Posted by Nagendra









Sub: Shutup u whingers!

To all those people complaining about rediff trying to gain publicity by having this forum, please - find soomething better to do with your time! ...


Posted by Siddharth






Disclaimer