Home > Cricket > Stars We Spotted


Spotted! Sarang with The Wall

October 16, 2006

We recently launched a new feature where we post images of world sportsmen contributed by you Dear Readers.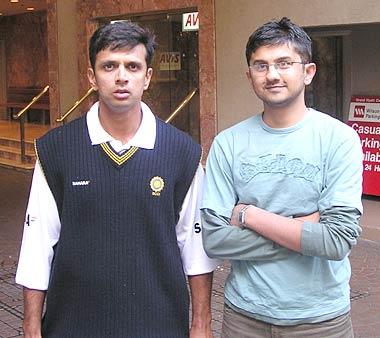 If you encounter/meet/see cricketers or sports personalities and photograph them, please scan the photographs and mail the pictures to us. We will feature the best images right here on Cricket or Rediff Sports.
Reader Sarang Khargonkar sent us this picture from Melbourne.
'I met Rahul Dravid aka THE WALL in Melbourne when he came along with other international cricket stars for the Tsunami relief match on January 11, 2005,' writes Sarang.
'I had met him once before this and I was more than happy to meet my favourite player.
Thanks for this unique forum.'
So rush those photographs to us!


What do you think about the story?








Read what others have to say:





Number of User Comments: 1








Sub: The Wall - Cut & Paste

Rahul looks very stiff & out of place. It looks more like a Cut & Paste pic.


Posted by Prasanna






Disclaimer