Home > Cricket > Stars We Spotted


Yuvraj and Lara with little Samyukt

October 11, 2006

We recently launched a new feature where we post images of world sportsmen contributed by you Dear Readers.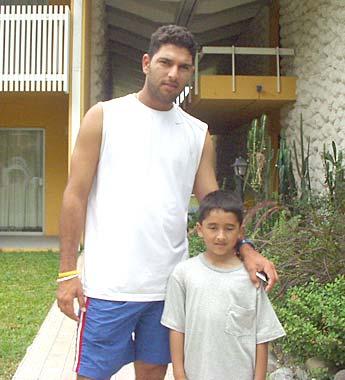 If you encounter/meet/see cricketers or sports personalities and photograph them, please scan the photographs and mail the pictures to us. We will feature the best images right here on Cricket or Rediff Sports.
Reader Samyukt sent us this picture from Stamford, Connecticut, USA.
'I am a 7 year old residing at Stamford, CT, USA and I am very passionate about cricket like my mom & dad,' writes Samyukt.
'I have been watching cricket since the historic Natwest 2002 finals, which led me to be a huge fan of Yuvraj. My parents took me & my 2-year- old little sister Sanskriti to Kingston, Jamaica, for the first 2 one-dayers in May 2006 where I had the chance to meet up and spend some time with Yuvraj. I am attaching my dream photograph. Here you go:'
'I was bowled by Lara's simplicity when he took a picture with me just before getting into the bus for the first one-day at Kingston and I hope you'd publish this one too!'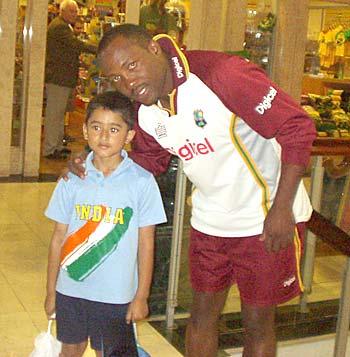 So rush those photographs to us!


What do you think about the story?








Read what others have to say:





Number of User Comments: 1








Sub: wow

astounding english by the 7 year old


Posted by tombaan






Disclaimer