Home > Cricket > Stars We Spotted


Spotted! Dravid at Taj Land's End hotel

November 15, 2006

Reader Vidhi Daryanani sent us this picture from Mumbai.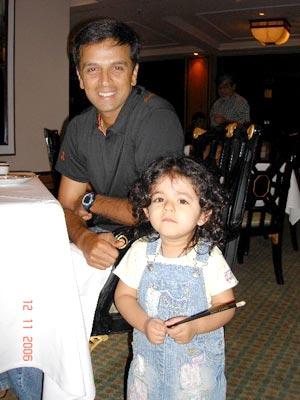 "We were at Ming Yang (the Chinese restaurant at Taj Land's End hotel, Mumbai) where we spotted Rahul Dravid, Aravinda De Silva and Romesh Kaluwitharana," writes Vidhi.
"This is my daughter Dia and husband Deepak along with the players. When my husband asked Romesh when would he make a comeback... Aravinda quickly replied, 'Soon'."
"Let's hope we get to see the pocket dynamite in action real soon."
If you encounter your favourite cricket/sports personalities, send us your photograph on sportsdesk@rediff.co.in. We will feature the best images right here on Cricket or Rediff Sports.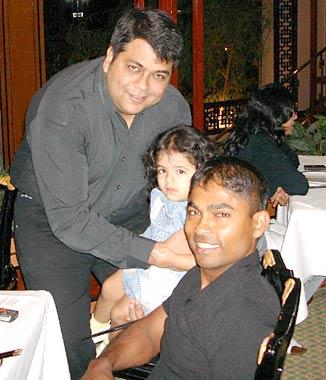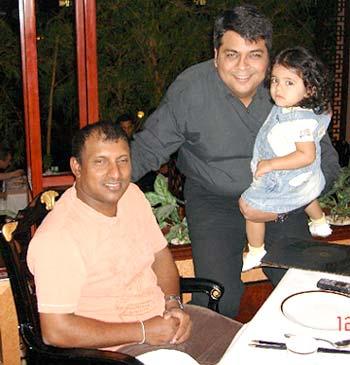 What do you think about the story?








Read what others have to say:





Number of User Comments: 4








Sub: Hi!

Your daughter is cute!! She should Shine like you in cricket.


Posted by Ketan Shah









Sub: Indeed!

Hello, Indeed the girl is cute and she is holding the chop-stick( I assume it is so) like a magic wand. Some how it looks ...


Posted by Somyo Pravanjan Tripathy









Sub: Future Cricketer??

Can we see Dia as a future Indian Women Cricket Team Captain??.....Dear parents, any plans? Dia, may God bless you!


Posted by Dr John









Sub: Ur daugther is cute.

Deepak: U'r daughter Dia is really cute than the cricketers...


Posted by Shiva






Disclaimer