Home > Cricket > Stars We Spotted


Spotted! Dravid with his wife in Amsterdam

November 03, 2006

We recently launched a new feature where we post images of world sportsmen contributed by you Dear Readers.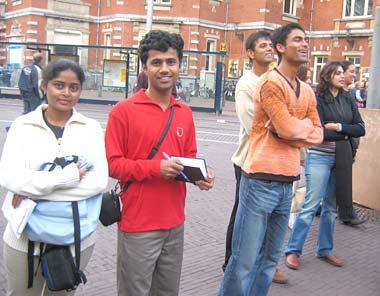 If you encounter/meet/see cricketers or sports personalities and photograph them, please scan the photographs and mail the pictures to us. We will feature the best images right here on Cricket or Rediff Sports.
Reader Krishna sent us this picture from Amsterdam.
'I spotted Mr & Mrs Dravid, Pathan and Kaif in Amsterdam during August 2004. It's me (in red) with my wife Shireesha in the picture,' writes Krishna.
'There was a match between India and Pakistan in Amstelveen and it was a day before the match. We were surprised to see them on the streets of Amsterdam. I couldn't believe myself talking to Dravid and requested him for the pics.'
'There was a magic show by a circus man on the street.. that guy was really funny. Dravid and co. were enjoying the show and laughing a lot.'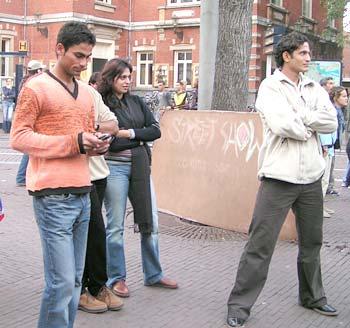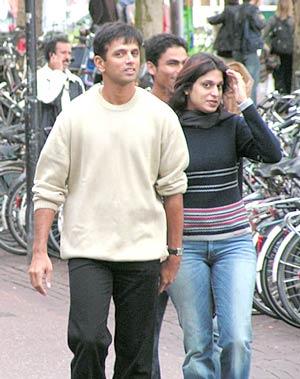 So rush those photographs to us!


What do you think about the story?








Read what others have to say:





Number of User Comments: 14








Sub: nice

hi Dravid, I am your great fan and watching every match when your have joined indian team after world cup 96. all the best..... ...


Posted by Shyam









Sub: General message for all viewers

Dear Readers I must take an opportunity to write here why a great player is treated like this. Why this nonsense politics is also involved ...


Posted by Mayank Saxena









Sub: GREAT

Hi guys. Not so bad, good pictures. I wish you could have posted better pictures. Anyway i enjoyed it, thank you for posting that pictures. ...


Posted by Alem P. Sangtam









Sub: GREAT

Hi guys. Not so bad, good pictures. I wish you could have posted better pictures. Anyway i enjoyed it, thank you for posting that pictures. ...


Posted by Alem P. Sangtam









Sub: happy to see

hello. iam very happy to see this pict of my indian teams personal so iam very much thankfull to for this and hope u will ...


Posted by dinesh






Disclaimer