Home > Cricket > Stars We Spotted


Spotted! Dhoni, Sachin in South Africa

December 01, 2006

Reader Anshul Gagneja sent us these pictures.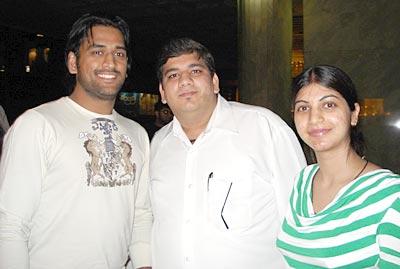 "We were on our regular Saturday shopping in Sandton City, South Africa, when we found our great cricket legends were also on the shopping spree in the same shopping mall. We met almost all of them on the eve of first ODI of the ongoing series in South Africa," writes Anshul.
"All of them are really very down to earth; it was really the best moment of my South Africa stay.
"We were three people in the Sandton City mall: me (centre), Sunaina, my wife right), and Kavita, my sister.
Images: Top -- Mahendra Singh Dhoni, bottom left -- Sachin Tendulkar and bottom right -- Graeme Smith.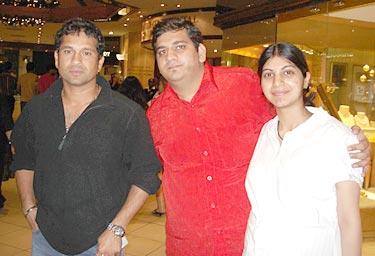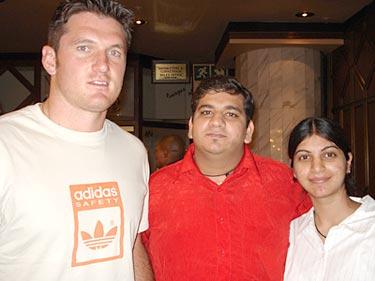 If you encounter your favourite cricket/sports personalities, send us your photograph on sportsdesk@rediff.co.in. We will feature the best images right here on Cricket or Rediff Sports.


What do you think about the story?








Read what others have to say:





Number of User Comments: 7








Sub: Team India in SA

What and why do we bother about the players doing shopping or outing? What we need is Team India's winning trend. They are giving us ...


Posted by VINAY KUMAR









Sub: waste of time

Wathing INDIAN cricket is a waste of time now a days. ALl players are busy in earning money


Posted by RAJA









Sub: Let Indian cricketers have some fun

Hey Duckdos and Vinod Kotharee: I have read your reactions to Indian cricketers shopping in SA and posing for pictures with fellow Indians there. What's ...


Posted by Shiv









Sub: Cricketers !!

When Cricketers don't care about the game, fans , country(pride) but are only interested in Money , Shopping and "Phoren" Trips why should we care ...


Posted by bdeb









Sub: wring information

I find the same girl in all three photos. Either she may be readers/sender sister or wife. Where is then another girl mentioned in the ...


Posted by Madhab






Disclaimer