More bad news for the Indian economy: Inflation at 14-month high
Rajesh Kumar Singh
in New Delhi
India's headline inflation surged past analysts' expectations to a 14-month high of 7.52 per cent in November, government data showed on Monday, after food prices rose at the fastest clip since June 2010.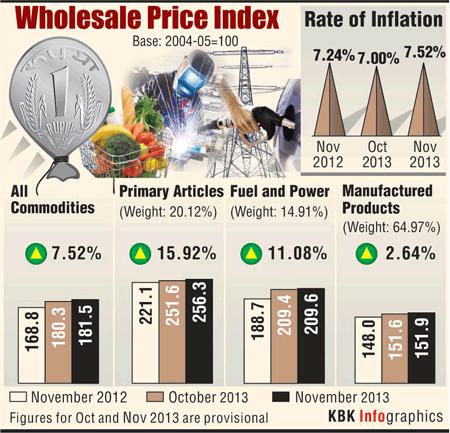 The wholesale price index's annual rise compared with a 7 per cent jump forecast by economists in a Reuters poll.
In October, wholesale prices, India's main inflation measure, rose 7 per cent.
Click NEXT to read further. . .
Image:
A vendor sells vegetables at a market in Mumbai.
Photographs:
Rupak De Chowdhuri/Reuters
More bad news for the Indian economy: Inflation at 14-month high
The reading for September headline inflation was revised to 7.05 per cent from 6.46 per cent.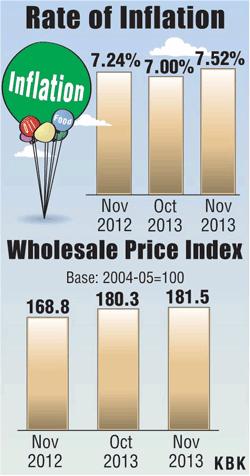 Food prices rose 19.93 per cent year-on-year in November, faster than an annual rise of 18.19 per cent in October.
Sharply higher food prices drove up retail inflation to 11.24 per cent, its highest on record, last month, government data showed last week.
Image:
A fruit seller waits for customers at his stall at a wholesale market in Mumbai.
Photographs:
Vivek Praksh/Reuters