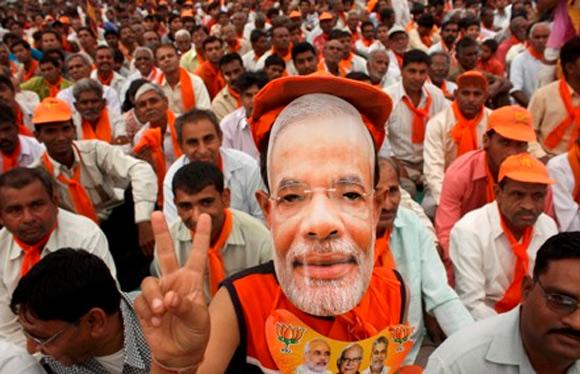 Asserting that the new government at the Centre had huge challenges, London-listed Vedanta Resources Plc Chief Executive Officer (CEO) Tom Albanese said the Narendra Modi government would be job friendly.
"I would describe Modi government as job friendly; nothing could be more appropriate to define the new government," Albanese said here in Raipur during his state visit.
India had huge opportunity for the GDP growth and also huge challenges for the policy makers in the new government, the Vedanta CEO who had recently joined the company said. Stressing that more jobs would help India in its growth, Albanese said Japan and China had been the example of it.
The economic growth in both the countries came with people coming into the job," he said, adding that India was just beginning the process.
He said the policies of the new government would help in generating a large number of jobs in India.
Along with setting up the industry if value addition is done locally, it can create more direct and indirect employment, he added.
Albanese said India had lost a lot of market share in iron-ore and it had been replaced by new production firm basically from Australia.