The world's oil markets are well supplied despite shortages due to the current Libyan crisis, the UAE's energy minister has said.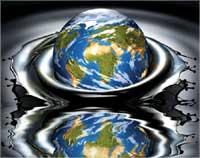 "Markets enjoyed sufficient supplies of crude and the recent oil price rise had nothing to do with market fundamentals but with the current geo-political situation and speculation," Mohammed bin Dhaen Al Hameli was quoted by UAE's official news agency WAM as saying.

"OPEC has provided new supplies to the market to offset shortage resulting from exports interruption in some member countries following recent developments in the region," he said.

He said OPEC was in continuous talks with the World Energy Forum and the International Energy Agency to ensure market stability.

He also highlighted UAE's efforts to develop its gas industry to meet rising energy demand.

The UAE currently produces six million tonnes of natural gas annually and has the world's fifth largest gas reserves.