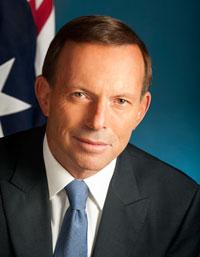 Pitching for a fair taxation regime to preserve legitimacy of free markets, Australian Prime Minister Tony Abbott on Thursday said companies should pay taxes in a country where they earn revenue.

Abbott's views come at a time when the influential G-20 grouping, that includes India, is making stringent efforts to crack down on illicit money flow in the financial system.

The G-20 is currently chaired by Australia.

At the G-20 Brisbane summit in November, Australia will work to get members to agree on principles of taxation, Abbott said.

"Taxes need to be fair as well as low in order to preserve the legitimacy of free markets," Abbott said, adding that "the essential principle is that you should normally pay tax in the country where you earn the revenue."

"We all know money's tendency to flow to where taxes are lowest is a powerful incentive for all countries to keep taxes down. One of the side effects of globalisation, is greater ability to take advantage of different countries' tax regime," he said.

According to him, G-20 will address the issue of businesses generating profits by chasing tax opportunities rather than going after market opportunities.

Moreover, the G-20 this year should renew its commitment to protectionism and in favour of free markets, he said.

Each country should commit to open up trade through unilateral, bilateral, multilateral as well as by way of domestic reforms to help businesses engage more fully in global commerce, he said.

In an address to participants at the 44th Annual Meeting of the World Economic Forum in Davos, Abbott outlined Australia's priorities for its G-20 presidency this year.

The grouping will also focus on forging a consensus on ways to address the global infrastructure deficit.

"My hope is to bring together the G-20 in practical ways to increase long-term infrastructure investing.

"Investors need to know that governments won't change the rules after investments are made," he said.

Noting that over time trade benefits everyone, Abbott said a more global economy with stronger cross-border investment eventually helps everyone because it generates more wealth and ultimately creates more jobs.
Image: Tony Abbott; Courtesy, www.pm.gov.au