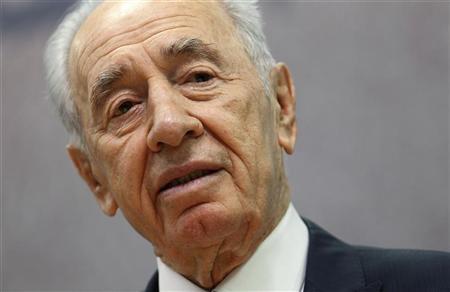 The world is becoming "ungovernable" as the economy has become global while governments continue to remain "national", Israeli President Shimon Peres said.
Peres, who is in Davos at this Swiss Alpine resort town for the World Economic Forum annual meeting, said global corporations are replacing the role of governments and that the world is becoming ungovernable.
"Governments have found themselves unemployed because the economy has become global while governments remain national," he said on Thursday.
"Forty global companies have more fortune than all the governments in the world," he said. The President said global corporations are answering the expectation of individuality which defines the younger generations.
"Young people are not satisfied by the attempt to be equal," he said adding "they are satisfied by the attempt to be different".
Peres also credited global companies with reducing racism. "You cannot be global and racist," he said.
In a conversation with Klaus Schwab, Founder and Executive Chairman of the World Economic Forum, Peres elaborated on the three themes he believes will define the next generation.
Firstly, national governments, because they cannot run economies or companies, will be relegated to simple husbandry (management of resources) of the state.
Secondly, there will be continuing empowerment of global corporations that will handle global investment and innovation and thirdly, deeper understanding of the human mind will help people to make better decisions.
Peres said he believes in being an optimist. "I never lost anything by believing or by hoping. Better to create hope than to suggest hopelessness," he said adding that "live as an optimist. I tried it for 90 years and it's not bad."
The 43rd World Economic Forum Annual Meeting is taking place from January 23 to 27 under the theme Resilient Dynamism. More than 2,500 participants from over 100 countries are taking part in the Meeting.