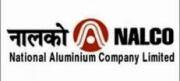 State-run firms Gujarat Mineral Development Corp Ltd and National Aluminium Co Ltd are expected to begin construction of their Rs 15,000-crore (Rs 150-billion) aluminium plant joint venture in Gujarat's Kutch in four months.

The companies have signed a primary agreement to value-add bauxite and then, a detailed agreement was prepared and sent to Nalco, according to V S Gadhvi, managing director of GMDC.

GMDC is expecting Nalco to reply by mid-January and with all other state approvals, construction work is expected to begin at the earliest by April, Gadhvi told Business Standard.

The project was first envisaged in 2010 when GMDC floated tenders to find partners. But because of the lack of response from companies, it had to delay the deadline twice.

GMDC chose Nalco as its partner in November 2011.

The company had blamed delays in evaluating proposals and some 'administrative' issues as the reason for the slow progress of the project.

A year after the joint venture was agreed, the two are yet to close the final agreements and start the plant construction.

According
to an official close to the project, GMDC needs the state government's approvals for the project that has also contributed to the delays.
The details of the project are yet to be worked out by the two companies.
GMDC floated the tender to find a partner for the plant, saying the company would supply bauxite from its mines and the partner should invest money and build the plant.
However, now, the bauxite miner is considering picking up a 26 per cent stake in the capital expenditure.
A one-million-tonne aluminium smelter and a 500,00-tonne alumina refinery are being planned at the Kutch site.
"Our equity portion in the plant is yet to be decided but normally, we look at a maximum of 26 per cent stake and the rest with the partnering company," Gadhvi said.
At 26 per cent, GMDC's equity investment in the plant comes close to Rs 4,000 crore (Rs 40 billion).
The chairman said the company was cash-rich and could fund this money from its internal accruals, if needed.
"The money is not required in one go, and over a period of two-three years, we can invest this money. We can also borrow some money, if required," he added.