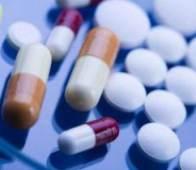 Pharmaceuticals company Wockhardt may have to withdraw certain batches of pain-relief medicine Brexic DT, which it markets in India, following a recent alert issued by the Drugs Controller General of India.

"We have issued the drug alert, as certain batches were found to be sub-standard in quality and may cause harm to patients.

"State drug regulators, as well as companies, are directed to ensure immediate withdrawal of these batches," a senior DCGI official told Business Standard. Though the regulator's alert mentions Wockhardt as the manufacturer of the drug, the company said the medicine was being manufactured by a third party.

Said a Wockhardt spokes-person in response to a query: "The said batch — Brexic DT B No WBI 1207 Tab -- is manufactured by Biogenetic Drugs, Baddi, under a third-party manufacturing agreement. Wockhardt is only the marketing firm.

In the declaration, the authorities have erroneously declared Wockhardt as the manufacturer.

The matter was immediately reported to the manufacturer. Wockhardt has also communicated to the Central Drugs Standard Control Organisation) office to immediately issue a correction, with respect to the name of the manufacturer."

However, even as a marketing company, Wockhardt may have to bear losses if batches of the drug are withdrawn from the market.

According to the DCGI official, the central drug regulatory
agency regularly picks random samples of various drugs from the market.
"The samples are tested in our laboratories for quality and efficacy, according to the standard drugs protocol."
The DGCI alert had said a certain batch of Brexic DT picked during such a survey had failed tests on "uniformity of dispersion".
The samples were tested at the government-owned Central Drugs Laboratory in Kolkata.
"Such drugs are put under a stringent scanner and state enforcement agencies are instructed to carry out due diligence on other batches in the market as well," the official said.
DGCI plans to launch a separate portal for drug alerts soon.
The portal would mention the details of drugs found to be substandard or those that should be withdrawn from the market immediately.
"Though we write to state drug authorities and companies, the idea behind a portal is to create awareness at the level of doctors and consumers who use these medicines," the official said.
According to a source, Brexic DT, the key component of which is generic piroxicam, is a non-steroidal, anti-inflammatory drug used to relieve symptoms of rheumatoid arthritis and osteoarthritis, primary dysmenorrhoea and postoperative pain.
It also acts as an analgesic.