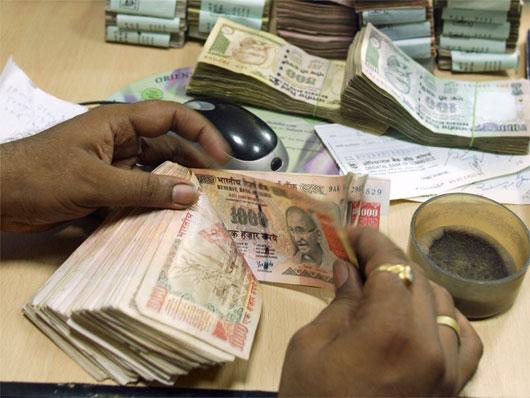 Fall of the rupee is not necessarily a bad thing as it will support exports which will help bridge the gap in current account deficit, Chief Executive Officer of Nordea Asset Management Company Allan Polack said.
"Weakening of currency is not necessarily a bad thing. It will make exports competitive from the country," he told PTI. He also said that economic recovery in US and European region is a positive development for the domestic economy.
"Global growth is picking up in a very healthy way...Some years back, the biggest concern was US public deficit. If you go two years back, the biggest concern was US real estate prices. Now, both are moving in a positive and right direction. Deficit is more under control and US housing prices are going up. I think, it's good for India. This gives much more stability into the underlying global growth," Polack said.
He also pointed out that a depreciating rupee might not add to inflationary pressure in the domestic economy as commodity prices are under control. While the domestic currency is hovering around its life-time low of around 67 per dollar, current account deficit stood at 4.8 per cent during the last fiscal.
Polack, however, noted that the biggest concern for the domestic economy would arise if interest rates went up further. "The biggest worry is, if interest rate goes up, then that will dampen the investment climate further as it will push up the cost of financing for companies....The financial burden on business will go up," he said, suggesting monetary easing by the Reserve Bank going ahead.
On the possible tapering of US bond-buying programme, which may see hardening of yields in US treasury bonds, Polack pointed out that the low interest rate regime would continue for some years by the US central bank and yields of US long-term bonds are unlikely to go up significantly.
Nordea Asset Management Company, which is a part of financial services group Nordea, is a north Europe-based asset management company with an assets under management of close to 140 billion euros.