A VR technology Radeon perfected during the making of Baahubali 2 is being extended to bring home the stadium experience. B Dasarath Reddy reports.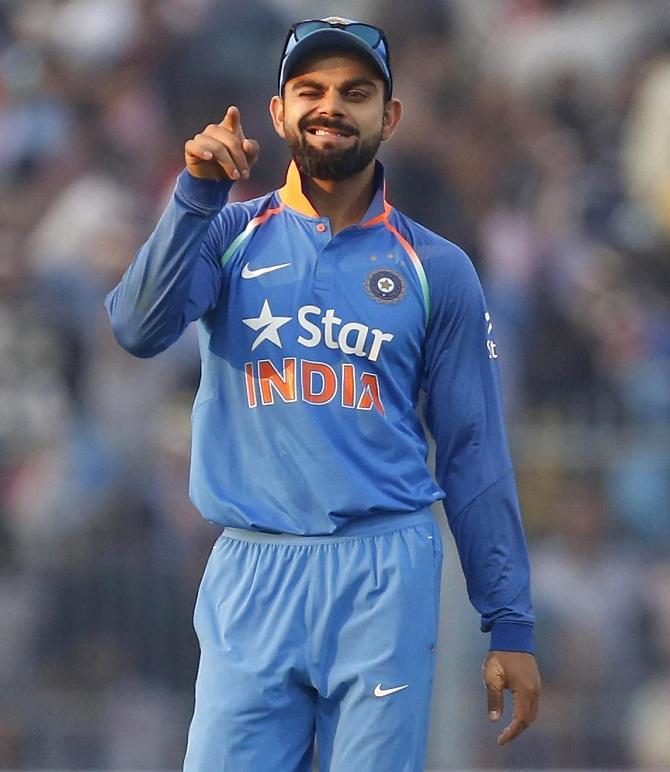 IMAGE: Using a virtual reality headset, Radeon Technologies wants to give a 360-degree view of a sporting arena to a viewer. Photograph:

Rupak De Chowdhuri/Reuters

.
Soon, the experience of watching sports sitting in your living room will get a virtual boost. Radeon Technologies Group, a part of chip maker AMD, is out to change the way people watch sports at home.
Using a virtual reality (VR) headset, the company wants to give a 360-degree view of a sporting arena to a viewer. The living room would suddenly be in the middle of a stadium. A viewer with a VR headset would get a glimpse of every inch of the stadium by moving his head towards the direction he wants to see.
"We are talking to people in the sporting world for live streaming of matches on our VR platform," Raja Koduri, senior vice-president of Radeon Technologies Group, who heads the graphics processor development initiative of AMD, told Business Standard. "We hope to make some announcements in this regard in the second half of this year."
Radeon perfected the technology for live streaming during its collaboration in the making of Baahubali 2, said Koduri.
"The tools that were used in the making of Baahubali 2 were 10 times better than what were used to make the first Baahubali. Part 2 contains two trillion pixels of graphics. There was not a single frame without VR content."
Radeon's parent company, which designed a VR capture camera and the world's fastest 360-degree video stitching software, has created a new silicon chip that can do 100 billion operations per second, especially for this movie.
The new graphics processor, called Vega, will be launched globally later this year.
"We have built a new graphics architecture grounds-up for Baahubali as the action part with the VR background had to be integrated and captured into each frame on a real-time basis, in just 10 milliseconds (1 second=1000 milliseconds). We required a new chip for this so that we can deal with many, many petabytes of data (1 petabyte= 1,000 terabytes or 1 million gigabytes), similar to a supercomputing environment," Koduri explained.
What this means is a real-time, seamless spherical view of a stadium in 5k digital clarity during live-streaming.
Even without a VR headset, a viewer can get a 360-degree view by using a cursor. The content has to be streamed live on a VR platform through high-speed internet.