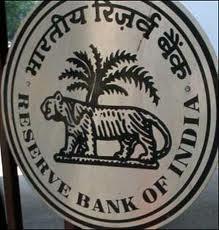 The country's net international investment position or the difference between the nation's external financial assets and liabilities, improved on the back of a fall in the value of foreign-owned assets in the country, according to the RBI data.

The net claims of non-residents on the country, as reflected in the net Index of Industrial Production, decreased by $12.8 billion to $296.2 billion on the back of a $10.6-billion fall in the value of foreign-owned assets for the quarter ended September, the Reserve Bank said on Tuesday.

Better position was helped by a rise in the value of residents' financial assets abroad, which increased by $2.2 billion in the same period, it added.

The foreign-owned assets in the country declined by $10.6 billion to $732.9 billion largely on account of a $13.3-billion reduction in the portfolio investments, while direct investment was down $2.9
billion, the report said.
Though there was a net inflow of $6.6 billion for the quarter to September, volatile exchange rates resulted in equity liabilities in dollar terms decreasing by $10.2 billion to $330.5 billion primarily due to the steep rupee fall, the RBI said.
The rupee lost nearly 14 per cent in the year, making it the second worst emerging market currency after the Indonesian rupiah, while the equities in dollar terms lost 3 per cent but gained 9 per cent (Sensex 9 and Nifty 6.6 per cent) in rupee terms, according to market data.
The reserve assets continued to dominate the country's international financial assets with a 63.5 per cent share, followed by direct investment abroad at 27.5 per cent, it said.
On the liabilities front, the pack was led by direct investment with 29.6 per cent, followed by portfolio investment of 23.1 per cent, loans at 23.1 per cent and trade credit at 12.2 per cent, the RBI said.