German carmaker Volkswagen said it has no plans to discontinue the sale of its current generation super luxury sedan Passat in the Indian market.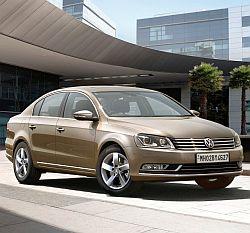 The company is working on the next generation model of Passat, which will be rolled out in the Indian market at a suitable time, it said.

"We, at Volkswagen, continue to sell the current generation of the Passat through our dealer network," Volkswagen India said in a statement.

The statement
comes following reports in a section of the media that the German luxury carmaker had stopped selling Passat in the Indian market on account of low sale.
The next generation of the Passat is being readied and Volkswagen will introduce it in the Indian market too at appropriate time, the company said.
"As with all our products, serviceability and availability of spares will never be an issue," it added.
The auto Group, which is present in India for the last 12 years, is represented in the domestic market by five brands - Audi, Lamborghini, Porsche, Skoda and Volkswagen.