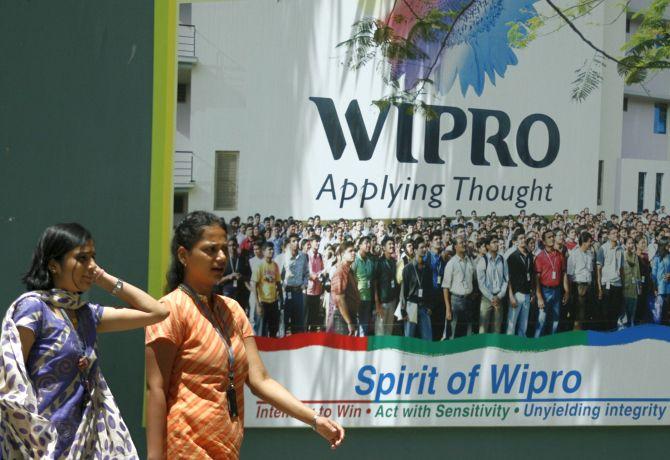 Despite posting satisfactory financial performance during April to June for the fourth quarter in a row and sharing a robust 1.7 to four per cent revenue growth forecast for the July-September quarter, Wipro received negative reaction from investors. The share on Friday ended five per cent down on BSE, even as the broad market was only marginally negative. Wipro Chief Executive T K Kurien (below left) tells Itika Sharma Punit and Bibhu Ranjan Mishra a four per cent sequential growth is achievable, but there are areas where Wipro needs to work harder. Excerpts:
Some experts have said your four per cent sequential growth target for the July-September quarter is aspirational. What are your comments?
I don't think it is aspirational. It's achievable. But I cannot say if it is achievable in this quarter or the next. Hunting for new contracts has been quite well for us.
We have been working on five big deals in the past two years.
Of these, we were about to sign documents in three deals when those went south, and Canada's ATCO was the deal in which everything came together. I can't comment about what happened to the fifth one.
Based on the current business environment, by when do you expect to meet your targeted level of growth?
There has been a positive change in our performance during the April-June quarter of 2014 compared with the year-ago period, and I am pretty clear that the change will continue.
When we will start beating competition depends on several things including how our competitors perform.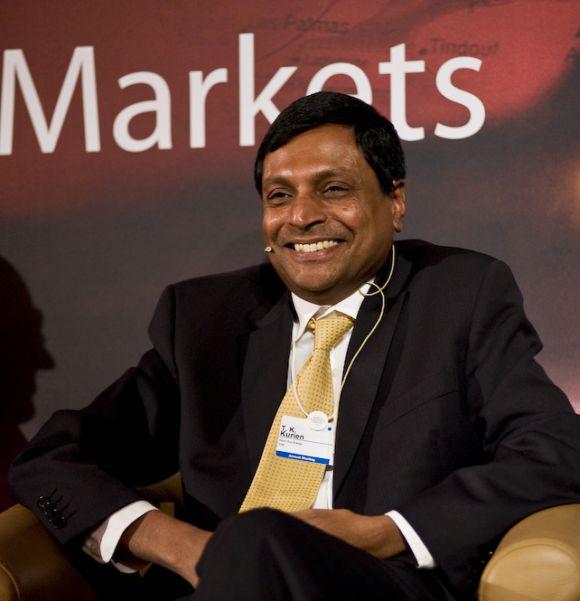 But we are clear that we are on the journey and we'll get there. If you look at our performance in the past couple of years, we had done extremely well in mining (clients) although not much in hunting.
However, in the past couple of quarters, hunting did well and mining fell.
We won't see a bigger decline in mining going forward, but it might remain flat in July-August 2014; after that, we will see a pretty sharp recovery.
Which are the sectors you think might lag in the coming quarters?
If you look at the lead indicators, we are having big issues in two areas — oil and gas and retail. Two of our customers in oil & gas have had a clear issue, and that will continue in the July-August quarter, too.
This is because big orders have been completed and new orders are yet come in.
So there is going to be a lag of a quarter there. In retail, we have similar issues. But it's going to be only a two-quarter lag, so I am not too concerned about that.
Like your peers, you also saw an elevated level of attrition in the first quarter of FY15 at 17 per cent. What is your view?
It was only for one quarter that we saw such high attrition and in the next quarter it will be better.
For us, attrition is higher among employees with experience level between two and five years. Frankly, I am not worried about the headline number.
I am more worried about my key employees, who work at the front-end or back-end for customers, and there my attrition is running on 50 per cent of the company's average.
Also, when we gave salary increments, there were some categories in the two-five years experience range that we missed out on, and about 30 per cent of our employees are in that range.
But now we have corrected that.
How is the pipeline for large deals for Wipro right now?
Several things we are seeing in the market are ironic in nature.
For example, business process outsourcing deals are suddenly coming back.
Also, sectors like telecommunications, where people said there were no deals, have started doing quite well.
The gap between the three top Indian IT services companies, TCS, Infosys and Wipro, has been widening over the past several quarters. What could be the reason?
TCS has done a fabulous job and there is no doubt about that.
In many ways, they are what we would look at and say we want to be. TCS has always had the scale and they were the earliest in this business.
They have done a fabulous job in mining their client base. However, everything is transitory in our industry; there is no permanence.
We believe that we should be able to do the same thing that TCS has done, but with a lesser number of people. Large numbers of people are the biggest worry for us because we believe that at some time, you will hit an upper limit. So our target is to reach that kind of performance but with a highest level of automation.