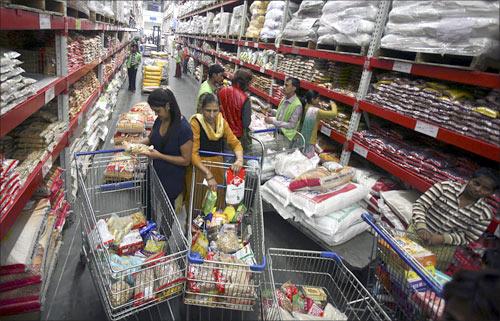 The government on Thursday said the Enforcement Directorate is probing alleged violation of FDI regulations by cash and carry chain Walmart.
"Directorate of Enforcement has taken appropriate action to examine alleged contravention of provisions of foreign Exchange Management Act, 1999, (FEMA) by Walmart, on the basis of reference received from RBI," Minister of State for Finance S S Palanimanickam said in a written reply in the Rajya Sabha.
He was replying to a question whether any enquiry is being conducted to probe allegations of foreign exchange rules violation by Walmart when it invested $100 million into a company owned by Bharti group in 2010.
Violation of foreign direct investment (FDI) regulations is covered by the penal provision of the FEMA. The US retailer had invested USD 100 million in Cedar Support Services, an arm of Bharti Ventures.
CPI Rajya Sabha member M P Achuthan
has complained
that this violated Indian rules as this investment took place when FDI in retail was barred in this country.