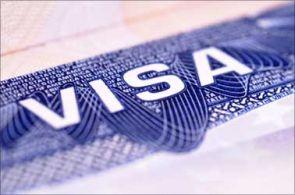 The partial government shutdown in the US, starting Tuesday, would have minimal impact on the export-driven Indian information technology services industry because Indian IT services firms do not have much exposure to Federal government contracts.

But the shutdown might have some ripple effects on the movement of IT professionals to the US as it is expected to delay visa processing time.

"A majority of the business that our industry has is with the private sector, and is not directly dependent on Federal spending.

"Hence, we do not see an immediate economic impact," Som Mittal, president of IT industry body Nasscom, said in a statement.

However, if the shutdown continues for an extended period, there would be an overall macroeconomic impact which may affect the IT industry, he said.

Besides, some services such as visa processing that depend on federal budgets may see delays, he added.

With the Congress failing to reach an agreement on a funding extension on Monday, the US government has begun a partial shutdown of functions, for the first time in 17 years.

This has potentially put up to around one million workers
on unpaid leave, closing national parks and stalling medical research projects, according to reports.
"The greatest impact of a potential shutdown would likely be caused by a lack of DOL (Department of Labor) services," Murthy Law Firm, a US-based immigration law firm, wrote in a report.
"If LCAs (labor condition applications) cannot be filed, then there could be problems for those facing deadlines for H1B filings.
"LC (labour condition) cases would also face difficulties in the event of a government shutdown."
Under the existing immigration law in the US, all employers need to obtain the approval of LCA from the DOL in order to file H1B and certain other short-term business visa petitions.
"There are important timing considerations and expirations related to the prevailing wage determination and advertisements," the report added.
The export-oriented Indian IT services industry is heavily dependent on the short-term business visas, including the H-1B and L-1.
The outsourcing model over the years has been such that Indian IT services companies are bound to send employees to the US to help transitioning the works to offshore locations.
"Besides, they are required to deploy employees at clients' sites.