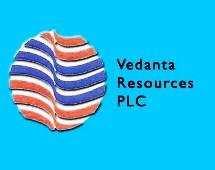 As the $9.6 billion acquisition of Cairn India by Vedanta Resources goes to Cabinet for approval in 2-3 weeks time, Communist Party of India-Marxist leader Tapan Sen has raised several issues surrounding the deal and has asked Prime Minister not to take a decision 'through back door manoeuvers.'
"The government and the ministry of petroleum is maintaining a stoic silence resembling a patronising indulgence in the entire deal making exercise by an investor of dubious reputation of violating the laws of the land and facing a prevention order in the matter of bauxite mining," he said in the letter to the Prime Minister.
Oil Ministry is referring the deal to the Cabinet for approval after a standoff between Cairn and Oil and Natural Gas Corporation over the state-owned firm's liability to pay royalty in excess of its 30 per cent share in Cairn's mainstay Rajasthan oilfields.
The Rajya Sabha MP said he had in August, when the Cairn-Vedanta deal was announced, urged the government to intervene in national interest and not to allow the takeover of the control of the oilfields in Rajasthan by an entity with no exposure and experience in oil exploration.
He had demanded a probe by CAG into the deal.
"Unfortunately, there has been no response to the issues raised (by me) though there has been selected leaks in the media including Prime Minister Office's reported interest in the deal to be clinched in favour of Vedanta and Cairn," he wrote.
"I am therefore constrained to urge upon you that
oil being a natural resource which is owned by people of this country, no decision on this deal should be taken through back door maneuvers," he wrote.
Sen demanded that the details of the oil field assets of Cairn India vis-a-vis its short-term and long term viability, its valuation and 'reason for ONGC's lack of assertiveness' in claiming its first right on these productive fields vis-a-vis Vedanta, a non-player in petroleum sector, be brought in public domain.
These issues need to 'be brought in public domain through Parliament, before any takeover of national resources like oil by fly by night operators,' the MP said in the letter.
He sought Prime Minister's 'immediate intervention to avoid a future embarrassment of not being apprised on a multibillion deal which may very well turn into a scam.'
Sen said it was surprising 'inaction' on part of state-owned ONGC, which is a 30 per cent stakeholder in Cairn India's mainstay Rajasthan oilfields.
"Not only that, despite being a 30 per cent stakeholder, ONGC shoulders 100 per cent royalty burden of the entire asset," he said.
"It is disturbing because Vedanta which has no proven expertise in petroleum sector, has been proactive in clinching the deal for taking over 51 per cent stake of Cairn India, thereby establishing its control over a number of oilfields in the country, including crown jewel, the Mangala oilfield at Rajasthan," he wrote.