United Bank of India (UBI) on Monday dismissed a report that claimed the lender faces risk of default in the Rs 800-crore (Rs 8 billion) credit lines sanctioned by one of its branches in New Delhi.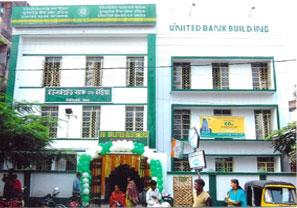 "The bank wants to clarify that bills discounting against letters of credit (LC), issued by reputed banks, is an accepted practice in the banking industry. Such type of credit line extended, is regarded as exposure on counter-party banks...As the exposure is on the counter-party banks, the bank does not foresee any problem in realisation on due dates," UBI said in a statement.
A newspaper report had claimed that one of UBI's branches had sanctioned lines of credit worth Rs 800 crore (Rs 8 billion) to around 150 accounts against bills that were discounted without verifying the underlying physical goods.
The state-run lender, however, said it had already started receiving payments against these credit lines.
"The said credit lines were extended against letters of credit, issued primarily by public sector banks and duly accepted for payment on due dates, by the LC-issuing banks. The present outstanding dues has come down to about Rs 163 crore (Rs 1.63 billion) after receiving payments from LC-issuing banks," the Kolkata-based lender said.
UBI also said a media report suggesting it would be merged with rival Union Bank of India was untrue.
"There is no information with us of the bank getting merged with any other public sector or private bank, including Union Bank of India. The reports appearing in the media are baseless.
The bank continues to focus on its resolve to reduction of non-performing assets and turnaround in the near future. The bank does not have any clarification to offer on the share price movement on the exchanges," the bank said in a notice to BSE.