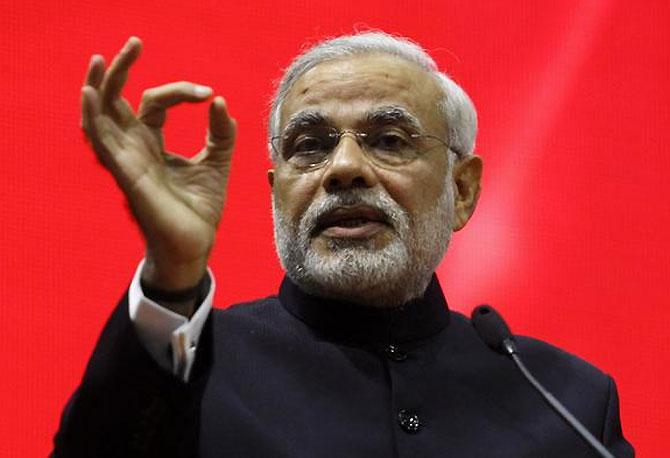 Opposition members on Wednesday slammed the maiden budget of the Narendra Modi government as a disappointing exercise which has failed to address the issue of skyrocketing prices and giving a fair deal to the poor despite coming to power on lofty promises.
Please click here for the Complete Coverage of Budget 2014 -15
Debate on the Union Budget 2014-15 in the Lok Sabha also saw the members attacking the NDA of failing to build on the "rich" legacy left by the UPA and instead complaining that it has inherited a bad economy.
Initiating the discussion, Congress leader Jyotiraditya Scindia lamented that there was no mention of checking price rise despite the President's address expressing commitment of the government to strive for it.
Taking a dig at the BJP by dubbing the budget as an "imitation" of the Congress budgets, he remarked, "Imitation is best form of flattery....We accept this.
This has been done by those who came to power proclaiming to free India of Congress..."
Reminding the ruling party that they should stop giving alibi as they are now in power, he said what was expected of the government was "bold steps" in the budget and a host of measures for the welfare of people.
This, he said, was necessary at a time when the UPA has left the NDA with a two trillion dollar economy that is now the third largest in the world.
"The first Budget of any government is the vision document of that dispensation and not just financial document", he said suggesting that much was desired from the government to take the economy to commanding heights.
He was also critical of the government for the hike in the prices of petrol and diesel and the hike in rail fares and freight ahead of the presentation of the Railway Budget.
Attacking the government for a provision of a mere Rs 500 (Rs 5 billion).
crore for the price stabilisation fund, he said there was also a similar hike in the allocation for the MGNREGA, which is the world's largest welfare scheme started when Congress was in power.
Scindia said Congress will support any measure that would be for the welfare of the people but would strongly resist along with the UPA any steps against their interests.
Please click here for the Complete Coverage of Budget 2014 -15