Budget proposals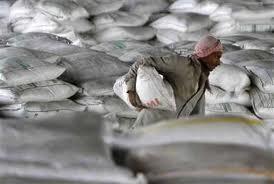 The following announcements have been proposed in the Union budget 2014-15:
A sum of Rs 7060 crore is provided in the current fiscal for the project of developing one hundred Smart Cities.
Allocation of Rs. 4000 crore through NHB for affordable housing and enhanced allocation to NHB to the tune of Rs. 8000 crore towards the Rural Housing Scheme.
500 model cities to be built via PPP route.
Rs 100 crore allocated for metro rail projects in Lucknow and Ahmedabad.
Allocation of Rs. 5,000 crore provided for the Warehouse Infrastructure Fund.
Slum development to be added to mandatory corporate social responsibility (CSR) activity.
Present corpus of Pooled Municipal Debt Obligation Facility to be enlarged to Rs 50,000 Crore from Rs 5000 crore.
An institution to provide support to mainstreaming PPPPs called 4PIndia to be set up with a corpus of Rs 500 crore.
Extended additional tax incentive on home loans shall be provided to encourage people, especially the young, to own houses.
Rs 100 crore provided for setting up a National Industrial Corridor Authority.

Master planning of 3 new smart cities in the Chennai-Bengaluru Industrial Corridor region, viz., Ponneri in Tamil Nadu, Krishnapatnam in Andhra Pradesh and Tumkur in Karnataka to be completed. Development of industrial corridors with emphasis on Smart Cities linked to transport connectivity to spur growth in manufacturing and urbanization will be accelerated.
The government has set a robust target of 8,500km of national highway development in the current fiscal.

An investment of Rs. 37,880 crore on national highways and state roads has been proposed, which includes Rs. 3000 crore for the northeast.

Work on select expressways in parallel to the development of the Industrial Corridors will be initiated. For project preparation NHAI shall set aside a sum of Rs. 500 crore.
Increase the deduction limit on account of interest on loan in respect of self occupied house property from Rs 1.5 lakhs to Rs 2 lakhs
Stocks to watch
ACC, Ambuja Cements, India Cements, Shree Cement, Ultra TechCement
Outlook
The Budget is positive for the cement sector as indirect benefit from government thrust on affordable housing and increase in expenditures for infrastructure development will be more than offset by hike in fuel cost due to hikein clean energy cess and custom duty on imported coal.
The indirect benefits to thesector from the Budget include thrust on affordable housing.
The higher disposable income in the hands of tax payers due to increase in minimum tax slab to Rs 2.50 lakh from Rs 2 lakh, and increase in the deduction on interest paid on a housing loan for a self-occupied property to Rs 2 lakh will promote investments in the housing sector.
Also, the rise in outlays on actual spend will lead to incremental annual cement consumption growth. The outlay towards roads and highways is Rs 37900 crore-13%higher than spend in 2013-14.

Outlay towards urban infrastructure is now Rs 201,00 crore, more than twice spend in 2013-14.

Outlays for housing has doubled to Rs 150,00 crore and that for irrigation has been hiked three-fold to Rs 1500 crore, year-on-year.

Duties and tariffs directly levied on cement are left unchanged.

Clean energy cess on coal hasbeen hiked to Rs 100 per tonne and basic customs duty on imported coal is hiked to 2.5%.

This would increase power and fuel cost.
Powered by

Please click here for the Complete Coverage of Budget 2014 -15