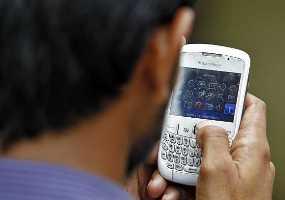 Budget Provisions
Imposition of basic customs duty at 10% on specified telecommunications products outside the purview of IT act. This will lead to a potential increase in equipment capex.

Excise duties on mobile phones to be 1% without CENVAT credit or 6% with CENVAT credit. This provision will have marginal impact on telcos.

Increase in the FY15 estimate for revenue from 'other communication services' from INR390b to INR455b. After deducting the 'recurring' revenue sharing licence fee and spectrum charges, one time revenue from spectrum sale likely estimated at ~INR255b

Pan India programme 'Digital India' to ensure broadband connectivity at village level with FY15 outlay of INR5b
Budget expectations:
Infrastructure Status to Industry -- Not fulfilled
Investment-linked incentives under Section 35AD to Tower Infrastructure Service Providers (TISPs) – Not fulfilled
Rate of depreciation on batteries used for industrial/commercial use be increased- Not fulfilled
Scrips to Watch:
Bharti Airtel and Idea Cellular
Outlook:
The government expected to go for the spectrum auction in the current fiscal in various bands.
It is likely to collect more revenues from the Telecom Service providers as there is increase in revenue from other communication services. There is no other major decision in the Union budget in 2014-15 and the impact is neutral on the Sector.
Powered by

Please click here for the Complete Coverage of Budget 2014 -15