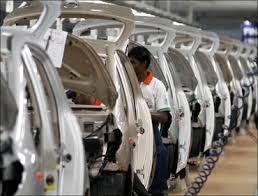 In its pre-Budget memorandum submitted to the Finance Minister, the Federation of Automobile Dealers Association has asked Finance Minister Arun Jaitley to retain the stimulus by way of cut in excise duty on passenger vehicles announced in the Interim Budget.

Besides, all passenger cars irrespective of fuel, engine capacity and size should attract the same rate, 12 per cent, of excise duty.

Stating that domestic auto market continues to reel under acute slowdown, the Federation also sought some other tax sops such as increasing depreciation allowance on passenger vehicles across segments to 33% citing shortening of product/ownership cycle crashing of used vehicle prices.

According to FADA, automobile retail trade and service industry comprises a network of 9,500 automobile dealers and their service stations engaged in sale, service/repair and spares of vehicles across segments, is an essential link in automotive business and a significant stakeholder.

This segment of automotive business having invested over Rs 45,000 crore (Rs 450 billion), provides direct employment to over 7,00,000 people and contributes around Rs 70,000 crore (Rs 700 billion) by way of taxes.

FADA also sought accelerated depreciation allowance of 60 per cent for purchase of commercial vehicles for a period of two years in the Union Budget, on the lines of one provided in 2008 following global financial crisis.

In addition, depreciation allowance on commercial vehicles purchased for replacement of over 15-year old vehicles be increased to 60% to incentivise renewal and modernisation of transport fleet and sustain growth.

Also, FADA recommends a vehicle life terminal policy may be framed in the interest of clean environment, road safety and better traffic flow and management.

FADA has also demanded a roadmap for the implementation of Goods and Services Tax in the Budget, apart from seeking abolition of other local taxes, including octroi.

Steps may be taken to reduce interest rates and to increase credit availability for vehicle purchase as well as working capital of automobile dealerships.
Powered by

Please click here for the Complete Coverage of Budget 2014 -15