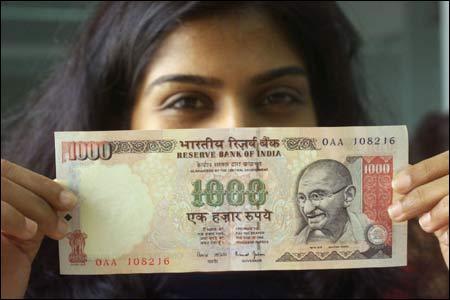 For every rupee in government kitty, as much as one-fourth will come from market borrowing in 2014-15 while 20 paise would be spent towards interest payment.

The government's dependence on debt has come down from 27 paise in the previous Budget to 24 paise in the coming year, reflecting ease of pressure on revenue collections.
As per the proposals presented by Finance Minister Arun Jaitley in Parliament today, the gross borrowings of the government in 2014-15 are pegged at Rs 6 lakh crore against Rs 5.63 lakh crore for the last fiscal.
On the expenditure side, central plan allocation has been reduced sharply from 21 paise to 11 paise in 2014-15. However, the interest payment would go up to 20 paise compared to 18 paise in the 2013-14.
Defence allocation has been maintained at 10 paise. As the single largest source of revenue income, the collection from corporate tax has been maintained at 21 paise as a percentage of every rupee earned.
However, income tax mobilisation will go up marginally to 13 paise as compared to 12 paise in 2013-14 indicating more individual tax payers coming under the tax net.
Putting stress on raising resources, Jaitley said, "the focus of any tax administration is to broaden the tax base."
On indirect tax front mobilisation, excise and customs would earn 19 paise for the government, while the government expects revenue collection from service tax and others to go up to 10 paise against nine paise in 2013-14.

"In recent times, among indirect taxes, service tax has shown the highest rate of growth....the twin objectives in this sector of indirect taxes are to widen the tax base and enhance compliance," he said.
Please click here for the Complete Coverage of Budget 2014 -15