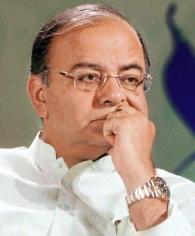 Financial Services Secretary G S Sandhu on Friday ruled out higher fund allocation in the forthcoming budget to recapitalise state-owned banks.
"Not in this budget. If there is any urgent requirement, the government is always there," Sandhu told reporters today after attending the board meeting of the Life Insurance Corporation of India.
In the interim budget presented on February 17, the previous government had proposed to earmark Rs 11,200 crore (Rs 112 billion) towards equity infusion in public sector banks, which have been facing severe asset quality pressure as bad loans continue to mount.
Total non-performing assets (NPAs), or bad loans, of public sector banks stood at 4.4 per cent of advances at the end of March.
Union Finance Minister Arun Jaitley is set to present the Budget next month.
The banking secretary said that there is no pressure from the government on state-run banks to sell their non-core assets to raise capital.
"There is no pressure (to sell non-crore assets). We are just examining what all options are available to raise additional capital," Sandhu said.
He said the government is likely to take a decision on a proposal to create a holding company structure for public sector banks before the budget.
"I am hopeful that by the budget, we would have made up our mind on this (holding company structure)," Sandhu said, adding that the budget would have a road map on it.
The Reserve Bank of India-appointed P J Nayak Committee had called for lowering the government's stake in public sector banks to 51 per cent to meet their capital requirements under Basel III norms and suggested setting up a holding company for all public sector banks.
According the proposal, the proposed holding company would hold the government's stake in all state-run banks and raise capital through debt and equity on their behalf.