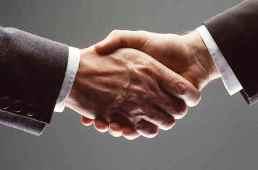 The Economic Survey on Wednesday made a case for a "reality check" on large number of free trade pacts implemented by the country as they are adversely impacting the domestic industry.
The Survey said some FTAs have led to an inverted duty structure-like situation, with import duty on some finished goods being nil or lower than the duty on raw materials imported from other countries.
"The domestic sector involving livelihood concerns has also been affected by some of them...So a reality check of existing FTAs/regional trade agreements (RTAs)/comprehensive economic cooperation agreements (CECAs) is needed by evaluating the performance of the items for which duty concessions have been given along with the impact on domestic production," it said.
Please click here for the Complete Coverage of Budget 2014 -15
The Economic Survey 2013-14, tabled in Parliament, said said India should also ready itself to face new threats from trade pacts like like the Transatlantic Free Trade Agreement between the US and the EU, which intends to create the world's largest free trade area, protect investment and remove unnecessary regulatory barriers.
"Meanwhile there is also a need to have some new useful FTAs/RTAs/CECAs for some of which negotiations have already started. More involvement of stakeholders could also help in ironing out differences," it added.
Industry chambers and exporters had objected to free trade agreements (FTAs) India has signed with different countries.
They had that FTAs are impacting the manufacturing sector and the partner countries are gaining more than India.
India has signed free trade pacts with about 20 countries, including Japan, Korea, ASEAN nations, Singapore, Malaysia, Sri Lanka and Nepal, while it is negotiating such pacts with Australia, Canada, New Zealand and the European Union.
Commerce and Industry Minister Nirmala Sitharaman had said that the ministry was already reviewing the impact of these FTAs.
The Survey said India should push towards regional and bilateral agreements that result in meaningful and result-oriented free trade agreements.
During 2013-14, imports from Japan, South Korea and Malaysia stood at $9.49 billion, $12.47 billion and $9.21 billion respectively.
On the other hand, exports to Japan, S Korea and Malaysia stood at $6.81 billion, $4.2 billion and $4.19 billion in 2013-14 respectively.
The survey also said that the India's push towards regional and bilateral agreements should result in meaningful and result-oriented free trade pacts.
The survey said inverted duty structure is making Indian manufactured goods uncompetitive against the finished products imported into the domestic market.
An inverted duty structure impacts domestic industry adversely as manufacturers have to pay a higher price for raw material in terms of duty, while the finished product lands at lower duty and costs lesser.
"This discourages domestic value addition," the survey said.
It also said that this inversion is not solely because of basic customs duty but also other additional duties.
"The regional/bilateral FTAs with countries like Japan, South Korea and Asean have added to a new inverted duty situation with some final goods of these partner countries having nil or low duty while materials for these items from other countries have higher duty," it added.
Inverted duties are found in different sectors and "this needs to be avoided and there should be the right balance between different stakeholders," it said.
A recent Ficci survey had said the inverted duty structure was making Indian manufactured goods uncompetitive against finished product imports in the domestic market.
It has pointed out that nine manufacturing sectors, including aluminium products, capital goods, cement, chemicals, electronics, paper, steel, textiles and tyres, reported duty inversion.
Please click here for the Complete Coverage of Budget 2014 -15