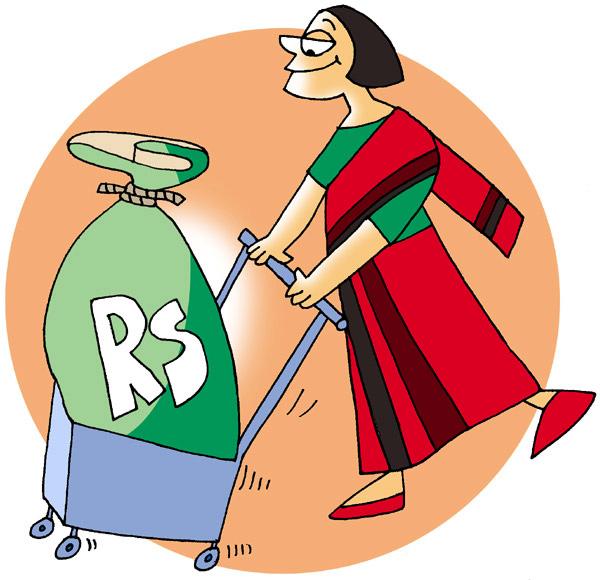 The minimum monthly pension of Rs 1,000 under EPS-95 scheme run by retirement fund body EPFO has become a reality and will immediately benefit 28,00,000 pensioners who get less than this amount at present.
While announcing that government is notifying the minimum pension under the Employees' Pension Scheme-1995 (EPS-95), Finance Minister Arun Jaitley also stated in his budget speech on Thursday that wage ceiling covering organised sector workers under schemes run by EPFO has been raised to Rs 15,000 per month from existing Rs 6,500.
Please click here for the Complete Coverage of Budget 2014 -15
"Government is fully committed to the social security and welfare of employees serving in the organised sector. The Government is notifying minimum pension of Rs 1,000 per month to all subscriber members of EPS-95 scheme and has made an initial provision of Rs 250 crore in the current financial year to meet the expenditure," Jaitley said.
He said, "Further, increase in mandatory wage ceiling of subscription to EPS-95 from Rs 6,500 to Rs 15,000 has been made and a provision of Rs 250 crore (Rs 2.50 billion) has been provided in the current budget."
At present, workers whose basic wage at the time of joining is up to Rs 6,500 per month, including basic pay and dearness allowance, can be subscribers of the EPFO schemes.
According to the EPFO's estimates, the raising of wage ceiling to Rs 15,000 per month is expected to bring 50,00,000 more workers under the ambit of social security schemes run by it.
Please click here for the Complete Coverage of Budget 2014 -15