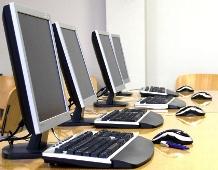 The uncertainty in the global macro environment and lack of visibility in clients' budget cycle is complicating campus hiring for the Indian IT services industry.

Human resource experts say the volatile environment might change its hiring pattern, with the process spread through the year, instead of happening during December - February as at present.

"Till last year, IT services firms used to firm up their hiring plans for the entire year in January.

"This year, we have noticed companies are not going big on expansion and not doing advanced project planing. Only quarter on quarter-based hiring indications are being given," said Surabhi Mathur-Gandhi, senior vice-president at TeamLease Services.

She said students would get affected as not only have the hiring numbers decreased, but only the best would get selected.

"A majority of companies are giving only short-term hiring projections.

"Even those who have given some mid-term indicative numbers have clearly said these are 'projections' for each quarter.

"For roles in business units like infrastructure, students may not be willing as they do not find this challenging," she added.

Institutes have also started feeling the heat of this trend.

The placement head of a Tamil Naidu-based engineering institute explained that this year some delay in joining dates have been observed, similar to last year.

"More, the numbers are 15-20 per cent less for IT, compared to 2012, as some companies have expressed their decision to go slow on campus hires," the official said, on condition of anonymity.

Analysts also say companies would prefer to hire based on the growth of the business unit.

"At present, the infrastructure services unit and the Business Process Outsourcing segment are seeing a rise in demand.

So, hiring will be more in those segments," said another analyst of a leading brokerage and research firm.

According to Nasscom, of the 2.6 million specialists hired by the industry, close to 30
per cent are engineering graduates.
Indian IT companies are the biggest recruiters of India's engineering graduates, making this almost entirely a buyer's market, the reason behind entry-level salaries remaining in the Rs 325,000 per annum range for over five years now (even as the economy witnessed double-digit inflation), said a CLSA report.
"I think companies will take a limited number of students during campus placement.
"Today, the visibility of the pipeline is good but deal closures are taking time.
And, there is immense pressure among companies to either maintain or improve margin performance," said Sudin Apte, CEO and research director, Offshore Insights.
This unpredictability is visible in the case of both Infosys and HCL Technologies.
For Noida-based HCL, despite a healthy growth rate, it has not been able to give joining dates for the 4,000 -- 5,000 students that it hired in 2012.
While the company maintains it will give a definite joining date to these students by August, the reason for the delay has been "changing business requirements."
This is evident from the fact that pressure is also reflected in the company's December 31, 2012, ended quarter.
Its core software services business that contributes 69 per cent to its revenue had a tepid growth of 0.5 per cent on a sequential basis.
This was due to a decline and challenges in discretionary spends.
In the case of Infosys, it has delayed taking on board around 28,000 engineering freshers until around July.
The company expects it would be able to take on board all the freshers only by the first quarter of fiscal 2014.
E Balaji, MD & CEO of Randstad India, said while companies were doing just-in-time, off-campus hiring, this would not completely do away with campus recruitments, as the placement help attract talented students in bulk in a cost-effective way.
"Just-in-time, will work for lateral hiring.
"But, if they want to have a captive talent pool, they need to continue with campus hiring, even if with lesser numbers," he said.