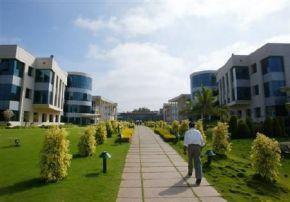 The UK government on Wednesday launched the TechHub, a community and workspace for technology entrepreneurs, in Bangalore with a mission to support 1,000 startups in the next three years.
It has been aiming to develop an environment for technology startups through an international network of like-minded and focused tech entrepreneurs.
TechHub, seeks to promote an exchange of ideas and forging of collaborations, was inaugurated by Nick Clegg, deputy PM, UK, on Wednesday in Bangalore.
Andrew Tibbitts, Global Project Director, TechHub, said: "A part of our mission is to bridge the physical distance between each TechHub and give our startup members and corporate partners access to the brightest minds and ideas in the field.
If a company isn't taking advantage of the Indian market, they're missing out on one of the largest emerging technology markets in the world and the incredible R&D experience and innovation it affords.
Every company should have a position on India, and we're delighted to foster closer UK/Indian relationships." Clegg added: "India is at major crossroads in its economic destiny, and Bangalore is a shining example of how technological expertise can be harnessed to create a powerhouse for growth. This city is among the top ten preferred locations for entrepreneurs in the world, and home to more start-ups than any other city in India."
Clegg as part of his visit to India came to Bangalore with a 40-strong UK business delegation focussed on opportunities for further growth in aerospace, hi-tech and manufacturing between the two countries.
The TechHub operates out of the UK India Business Centre in Bangalore which is presently the UK India Business Council's largest in India.
In addition, the UKIBC has signed an MoU with TiE Bangalore to leverage the UKIBC's Centre in Bangalore, its membership in India, and the UK and TiE's extensive network, membership and reputation in Bangalore and to promote entrepreneurship bet- ween the UK and India.
The UKIBC also signed an MoU with the British Business Group, Bangalore.
From this UK India Business Centre the UKIBC will deliver a range of services and policy advice to build trade and investment between the UK and southern India.
Bangalore is a critical part of the UKIBC's expansion strategy, to assist UK companies active in, or wanting to enter Bangalore and South India and to connect with local businesses keen to work with British companies.
The UKIBC provides support, advice and networking for UK businesses across sectors, with a specific focus in Bangalore on tech-rich sectors.
Image: An employee walks in the Infosys Technologies campus in Electronics City in Bangalore.
Photograph: Pawel Kopczynski/Reuters