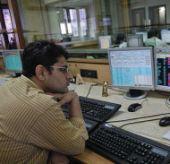 Britain remains India's most favoured European destination for foreign direct investment (FDI), attracting 49 per cent of funds from the country, according to a latest Ernst & Young (EY) report.
The 'Annual UK Attractiveness Survey' by the professional services firm finds that out of the total of Indian investment into Europe, the UK attracted 49 per cent, mainly in the automotive sector.
"Looking across the BRICS' FDI projects into Europe the UK secures the highest market share of investments from India," the report said.
"In 2013 there were 103 investment projects from India in the UK, up from 74 in 2012, and surpassing the strongest previous year of 2010, when there were 94 Indian investment projects in the UK," it adds.
TataMotors-ownedJaguarLand Rover (JLR) received a special mention for creating 1,500 jobs in the West Midlands, helping to make that region the leading one in the UK for employment creation from foreign investment.
Overall, the UK received a major vote of confidence from foreign investors after retaining its lead as Europe's top inward investment destination for the 11th year running.
The annual survey, which analyses inward investment and the attitudes of global investors, reveals a 2.7 per cent rise in foreign-backed UK projects in the face of an overall 2.8 per cent decline in investment across Europe.
The UK's 697 projects created a 1.4 per cent rise in foreign direct investment jobs to 30,311.
The EY report urges the UK to exploit London's strength more widely, for example by combining bids for multisite or multifunction projects, so that other regions can benefit from London's pull.
Welcoming the report, London Deputy Mayor for Business and Enterprise Kit Malthouse, said: "London performs amazingly well as a place where the world wants to do business, particularly in the knowledge industries which rely on a skilled, educated workforce.
"That's great news for the city, but the advantages reach out far beyond to benefit the UK as a whole. We want to work with other regions to combine our strengths to make this country's offer to global companies world-beating - MedCity is a great example of how we can do that."
The report claims that if London were a country it would be the fourth largest nation in Europe in terms of foreign direct investment projects.