Come Monday, digital cable connections in about two million homes across 36 cities (covered under the second phase of the government's cable digitisation drive) will be disconnected due to non-submission of customer application forms.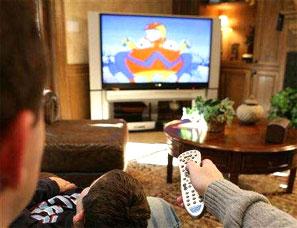 In November, the Telecom Regulatory Authority of India had extended the deadline for collecting these forms for the 38 phase-II cities to December 15.

Of these cities, the collection processes in 36 were smooth, while those in Hyderabad and Visakhapatnam were difficult. The matter of switching off analogue signals in these two cities was taken to court and the case stretched till April this year and, therefore, the implementation of phase-II was delayed in these cities. Also, it took a while to resolve problems related to the suburbs, municipal limits, etc, of these cities.

According to industry estimates, the combined number of digital cable houses in the 38 phase-II cities is about 10 million. Of these, 80-85 per cent have submitted customer application forms to multiple-system operators (MSOs). The rest stare at disconnection of services.

MSOs feel extending the deadline to submit the forms isn't
necessary. Nagesh Chhabria, chief executive, IndusInd Media and Communications (which runs InCable), says, "Five-10 per cent of subscribers will always fail to submit forms. But by and large, the exercise has been pretty successful. We (all MSOs) of course hit a speed bump in Hyderabad and Vizag due to the court cases, but apart from these two cities, the going has been good."
Chhabria says InCable (along with various joint ventures in the 38 cities) accounts for 1.5-1.7 million subscribers in phase-II cities. Of these, about 80 per cent are likely to submit the forms by December 15.
Anil Malhotra, chief operating officer, SitiCable, says he hopes about 85 per cent of the forms are collected by the deadline. "We learnt a lot from phase-I and that really helped. We took the same measures as last time, but we knew what difficulties to expect and were better prepared." He says though the deadline may not be extended, the regulator will review the progress and take a call once the deadline has passed.
Phase-I of the government's digitisation drive saw about 100 per cent collection in Mumbai and Delhi. While Kolkata is catching up, the situation in Chennai remains dismal, though efforts are on to promote seeding of set-top-boxes in that city.