As it gears up for the much-touted $1 billion IPO next month, Twitter says revenue generation may be limited in international operations and its inability to offer full features in markets like India may adversely impact its business and results.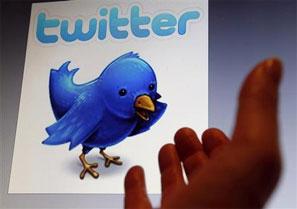 According to a latest regulatory filing made by Twitter, 77 per cent of its average MAUs (Monthly Average Users) during the last quarter ended September 30 were based outside the US, but its international operations accounted for only 26 per cent of its consolidated revenue.

The US-based social networking platform, which has made great inroads across the world including in India, said in its filing dated October 15 that its average advertising revenue in the US is substantially higher than the same in the rest of the world.

"We expect this disparity (between the US and global revenues) to continue for the foreseeable future," it added.

Its international revenue stood at $53 million in 2012, accounting for 17 per cent of its overall revenue.

Twitter, however, said it plans to invest in its international operations to increase its offshore revenue.

Twitter has noted that if its revenue from overseas business "particularly from operations in the countries and regions on which we have focused our spending,
does not exceed the expense of establishing and maintaining these operations, our business and operating results will suffer".
The firm has attributed its inability to monetise its products and services internationally to the competitive landscape in other countries, advertiser demand, differences in the digital advertising market and differences in the way its users outside US utilise the services, among others.
The company noted that users in emerging markets, such as India, access the company's products and services through feature phones with limited functionality, rather than through smartphones, the microblogging site or desktop applications.
"This limits our ability to deliver certain features to those users and may limit the ability of advertisers to deliver compelling advertisements to users in these markets which may result in reduced ad engagements which would adversely affect our business and operating results," it said.
About China, Twitter said it expects "to face challenges in entering some markets, such as China, where access to Twitter is blocked, as well as certain other countries that have intermittently restricted access to Twitter".
The company has filed documents for its IPO with the US Securities Exchange Commission (US SEC) and the public offer is expected some time in November. The estimated size of the IPO is about $one billion, which would value the company at about $10 billion.