The Tata group and its Japanese partner, NTT Docomo, are learnt to be finalising modalities under which the latter will stay invested in Tata Teleservices Ltd (TTSL) and the two will put together a two-three-year business plan for the telecom joint venture.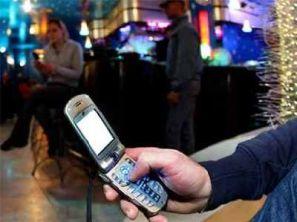 NTT Docomo had the option of invoking a 'put option' and selling its 26 per cent stake in TTSL to the Tatas this year.
And, there were rumours that Docomo could be planning to pull out of the JV and Tatas looking to bring in a new partner, which might even get a majority control in the venture.
Talks between the partners over plans for TTSL have come after the telecom company turned around its fortunes, with a tough restructuring plan. Senior Tata Tele executives confirmed TTSL had been Ebitda (earnings before interest, tax, depreciation and amortisation) -positive in the first nine months of 2013-14, while TTSL (Maharashtra) Ltd had been cash-positive during this period.
They said the companies were able to achieve this through a mix of cost rationalisation, revenue growth through asset sweating and focus on generation of higher revenue.
Besides, the Tata group infused about Rs 2,500 crore (Rs 250 billion) as fresh equity capital on a debt of Rs 26,000 crore (Rs 260 billion).
A spokesperson for TTSL declined to comment on discussions with Docomo.
While Tatas hold around 59 per cent in TTSL, Docomo holds a 26 per cent stake, which it had bought for Rs 13,070 crore ( Rs130.70 billion) in March 2009. The Japanese company had the option of raising its stake to 33 per cent last year but chose not to do so.
This year, it has the option of selling its stake to the Tatas by the end of this month at a fair value or at 50 per cent of what it had paid.
Those in the know say Docomo has been looking to expand its reach beyond Japan and sees India and Africa as key emerging markets.
TTSL, which has a 7.5 per cent share (with 63 million subscribers) in the country's total mobile user base, has lately taken several decisions to cut cost and enhance revenue. For instance, it is optimising its network sites to maximise profitability.
Also, to improve its revenue per base station, the company is moving 3,300 of its 2G base stations and 1,000 of 3G ones from less to more profitable regions.
It has also lowered costs by surrendering CDMA spectrum (without any revenue loss) and pruning workforce, besides cutting IT and marketing expenditure. An increase in tariff has also helped the company higher revenue.
Additionally, Tata Tele is focusing on growing in the data segment by aggressively pursuing opportunities in WiFi and wireline broadband, leveraging its 100,000-km fibre-optic backbone and 25,000-km access networks.
It also decided not to buy 900-MHz and 1,800-MHz spectrum in the recent round of auctions.