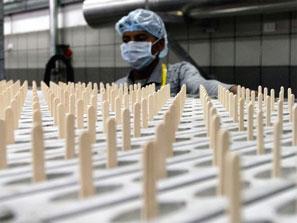 In his press conference, Trump targeted drug-makers and vowed to bring back production in the US.
The proposed changes in US healthcare policies will have minimal impact on Indian companies, drug-makers and sector experts said on Thursday.
On Wednesday, US president-elect Donald Trump announced he will repeal and replace Obamacare Act, bring back pharma jobs to the US and introduce a new bidding procedure for Medicare, the government-backed social insurance programme.
Pharma companies stocks fell 1-3% during the opening trade on the BSE on Thursday but recouped the losses and sector experts blamed the drop in price to an overreaction.
"The Indian pharma industry has contributed significantly to contain and bring down healthcare costs in the US by supplying high-quality yet affordable generic drugs to the country for a decade. I think the US president would focus on introducing new pricing models that will make expensive innovator drugs more affordable.
"Considering the fact that India-made generics sometimes cost almost one-tenth of branded drugs sold in the US, the Indian pharma industry is likely to be least affected by the anticipated policy changes," said Kiran Mazumdar Shaw, chairperson of Biocon.
According to Indian Pharmaceutical Alliance secretary general D G Shah, Trump's comments were directed at US companies which manufacture drugs in Mexico and Puerto Rico and sell them in the US and not to Indian drug makers. "We are not unduly concerned," he added.
In his press conference, Trump targeted drug makers and vowed to bring back production in the US. "The other thing we have to do is create new bidding procedures for the drug industry because they're getting away with murder," Trump said.
The reference was to Medicare. The US government is prohibited from negotiating prices with drug makers in Medicare programme under existing laws and the move to regulate it comes in the backdrop of an increase in payer costs.
Spending on prescription drugs under the Medicare rose from $40 billion to $100 billion between 2006 and 2016 and was driven by specialty drugs.
"While there are no details available yet we believe that there is no immediate threat to the Indian pharma companies and very little incremental risk to high single digit pricing erosion to base business portfolio," said Anmol Ganjoo of J M Financial Institutional Securities in a note to investors.