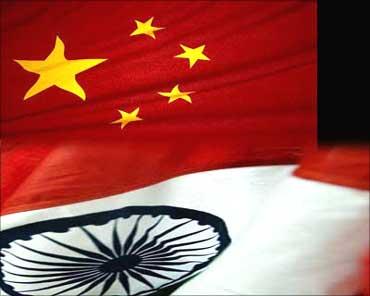 India has conveyed to China that the trade imbalance of around $36 billion is "not sustainable", prompting the two sides to decide on an expert-level meeting to address the issue.
Vice President Hamid Ansari, who returned home last night after a five-day visit to China, underlined that ties with that country is an "important" priority of the new Indian government.
"I had a long discussion.the minister (Commerce Minister Nirmala Sitharaman) had separate discussions. We said the trade has increased but the imbalance exists which is not sustainable (is tarah se gaadi nahin chal sakti hai)," he said.
The bilateral trade declined from around $75 billion in 2011 to $ 65.45 billion last year amid continuing decline of Indian exports. The trade imbalance currently stands at around 36.5 billion, which is worrying the Indian side.
The imbalance is mainly because of strong regulatory systems in China that discourage India exports in sectors like the strong areas of IT and pharma.
The two countries had set the target of $100 billion by next year, which officials say is an uphill task.
The Vice President said there were two ways to improve the imbalance. One is that India increases its exports to China and the other is that China increases its investment in India.
"Their response was okay. There are some issues they want to study...it is a complicated, technical subject," he said while interacting with journalists while returning home.
"Talks will be held at the expert level," he said.
Please click here for the Complete Coverage of Budget 2014 -15