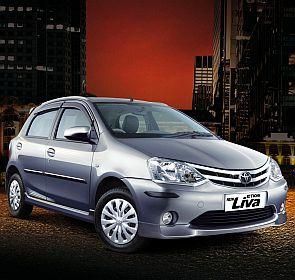 Toyota's production and sales for 2013-14 is likely to drop to 160,000 units, a decline of 16 per cent over 2012-13.

With slowing sales and to avoid inventory accumulation, Toyota Kirloskar Motor Pvt Ltd has planned to cut production of passenger cars and utility vehicles at its factory in Bidadi, 35 km from Bangalore.

The firm has already experimented with production holidays for up to eight days a month in Q2. Now, it plans to operate only a single shift.

It is presently operating two shifts at both its car manufacturing units at Bidadi. "Demand for cars has remained muted so far this year. If the festival demand also remains muted, we might have to cut production further. We will take a decision on operating only one shift in November, after the festival season ends," Shekar Viswanathan, vice-chairman and wholetime director, told Business Standard.

Production and sales for 2013-14 is likely to drop to 160,000 units, a decline of 16 per cent over 2012-13, he said. In the first six months of the current financial year, ended September, it sold 65,577 cars, a fall of 23.1 per cent over the same period last year.

Toyota's two plants at Bidadi have a combined capacity of 310,000
units a year. The company sold 190,000 units in FY13. However, it plans to increase export. It has started shipping to Nepal and Bangladesh and is already supplying made-in-India cars to South Africa.
"We are also looking to export our cars to Brunei and Indonesia. Our product is well accepted in other markets," said Viswanathan.
He wanted the government to announce an immediate cut in excise duty by at least five per cent to help the industry retain jobs and even try to recruit more in the current scenario. "The automobile industry made (this) request to the government a few months ago. We know we cannot ask for the moon. But the government should not look at raising its resources at the expense of employment in the automobile sector," he said.
He pointed to the impact of the rupee's depreciation on the car industry. Auto companies were forced to raise prices to tide over losses. To offset the impact of both rupee depreciation and rising input costs, the company raised prices of key models by up to Rs 24,000 each in September.
The government should think in terms of market revival by excise duty reduction, so that automobile companies can pass on the benefit of whatever margin improvement they make to the end consumers, he added.