It is too early to say that Japan's aggressive recent moves to weaken the yen constitute a currency war but countries must resist falling into the trap of competitive devaluations, Finance Minister Palaniappan Chidambaram said.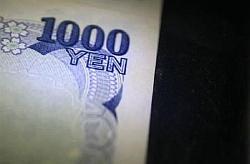 Speaking to Reuters Television on Tuesday, Chidambaram said: "It's still early to call this a currency war, only Japan has depreciated its currency, what choice does Japan have? They have to get growth up, they cannot continue with zero growth any longer."

But he said he was worried about the potential impact of any further competitive devaluations on India which counts Japan, China and other Asian states as major trade partners.

"I sincerely hope other countries do not get into competitive depreciation of their currencies," Chidambaram said. "It will hurt us very badly. Our exports are down this year compared to last year because of the global situation...If (there is currency war), our exports will suffer even more."

Chidambaram is on a four-country roadshow to drum up foreign investment, as he struggles to revive economic growth and lure investment while trying to trim the fiscal deficit - a tough job given a general election looms in 2014.

The Reserve Bank of India cut interest rates earlier on Tuesday for the first time in nine months
but struck a cautious note on further easing as it waits to see how the government's upcoming budget aims to trim a bloated fiscal deficit.
The government, worried about economic growth that is the slowest in a decade, is keen to see more rate cuts, pointing to its reform efforts in recent months.
Chidambaram agreed that fiscal consolidation was essential.
"I welcome the decision (RBI governor) has taken, going forward, if inflation moderates, I think he will do more..... More has to be done on the fiscal side (to) contain inflation and revive growth. To revive growth, the ball is in the government's court."
Chidambaram, who is due to present the budget for 2013/2014 fiscal year on Feb 28, is under pressure from the ruling Congress party to be generous to voters to avoid triggering a backlash in the election.
But the minister said the government and the Congress leadership were "on the same page".
"It is I who have done the math, the deficit will remain below 5.3 percent this year, next year it will be below 4.8 percent. I am not going to cross these red lines...The budget will be a responsible budget."
Asked if he was planning to levy extra taxes on India's super-rich in the budget as well as taxes on transactions and commodities, Chidambaram said, "I have not made up my mind. All these views are under consideration, I have not taken a view yet."