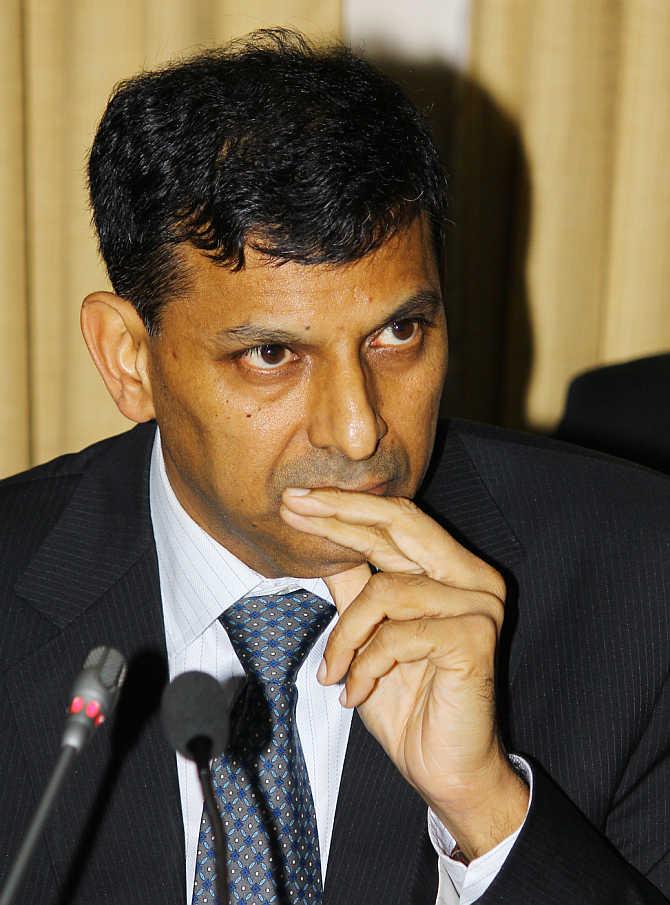 While speaking at an event attended by industrialists, bankers and representatives from renowned corporate houses, the Reserve Bank of India governor Raghuram Rajan impressed a large audience by his power-packed speech on how basic reforms can bring about a sea-change at macro level.
Rajan was a guest speaker at the 20th Lalit Doshi Memorial Lecture and was expected to speak on the topic titled, "Financial Sector Reforms: Achievements, Prospects and challenges."
Rajan touched upon three issues that are plaguing the country and without any technical jargons explained how loopholes can be plucked from the system.
a) How corruption can be removed from the direct benefits transfer (DBT) scheme.
The DBT was launched by the government in early 2013 with an aim to provide direct subsidies' to those who are living in extreme poverty.
Though, the DBT programme covers over 40 schemes including maternity benefits, pension schemes, ration at nominal rates along with rural employment schemes among others, there are very few who actually avail these benefits mostly due to absence of proper channel to claim it.
Also, due to presence of middle-men in the system, the actually beneficiary hardly gets advantage of the welfare schemes, lamented Rajan.
He further said, local banks should be set up in rural areas to felicitate the DBT schemes for directly crediting the amount into the beneficiary's account.
On the other side, there could be a vast section of the poor who may misuse these benefits, but this situation can be averted by distributing a large portion of the DBTs in the form of electronic coupons that can be spent on education, food and related schemes under the DBT programme.
b) Product, Place, Promotion, Price, and Profit—the 5 P's of marketing can be of great help in bringing transparency
Knowledge camps should be set up in rural belts frequently to ensure that there is awareness about various government schemes meant for the poor.
Banks should be involved in implementing various schemes which can identify the poor and simultaneously open their bank accounts for transferring subsidies directly.
This way a lot of jobs can be created, banks can also work on commission basis and the poor will be empowered instead of being dependent on intermediaries to claim benefits.
c) On how the rich-poor divide can be bridged by flushing out black money out of the system
It is not an easy task to get out black money from the system. De-monetising older notes will not help as a large chunk of the black-money can be in the form of gold.
A few months back, the RBI has made it mandatory for the masses to surrender notes issued prior to 2005.
But there were no instances of any black money being recovered from anyone. However, on an experimental basis, the government and the authorities can provide incentives to those who come forward to reveal unaccounted money.