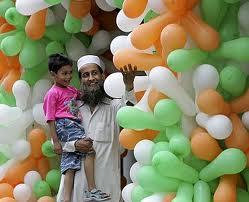 The top 28 listed manufacturing companies by revenue across industry segments increased their workforce by 2.87 per cent a year between 2003-04 and 2012-13, bringing into focus the allegation of jobless growth during the United Progressive Alliance's decade in power.

These 28 companies, from industries as diverse as automobiles, capital goods, cement, chemicals, fertilisers, pharmaceuticals and textiles, saw their revenue grow 17.8 per cent a year during this period.

Their workforce increased from 188,702 in 2003-04 to 250,466 in 2012-13.

They simply added 61,000 jobs over the decade, of which more than half were in just two sectors, capital goods and textiles.

The companies chosen were industry leaders by revenue, provided they also put out employment figures in their annual reports.

If not, the company next in revenue made the list.

In some industries, the direct workforce has shrunk over the decade.

The top four fertiliser companies reduced their headcount by 315, as did the four biggest cement manufacturers.

Five chemicals companies added only 1,200 jobs.

Pharmaceuticals bucked this trend. Ranbaxy and Aurobindo Pharma together more than doubled their workforce from 9,397 in 2003-04 to 19,783 in 2012-13.

The textiles industry, despite all its problems, continued to create jobs at an annual rate of 4.5
per cent.
Explaining the numbers, Chandrajit Banerjee, CEO of People Plus, a recruitment consultancy, said: "About 30 per cent of manufacturing jobs are now contractual.
"No company wants permanent workers because of stringent labour laws. Automation, too, has also taken its toll.
"Also, fresh investments were limited in the past decade."
S V Sukumar, head of supply chain and operations at KPMG in India, said: "Automation is one of the key reasons why job creation has been limited in the manufacturing sector across industries.
"Besides, most of the companies have chosen to outsource labour-intensive jobs. These do not reflect in their employment numbers."
In automobiles, Sundaram Clayton more than tripled its headcount over the decade to 3,760, Tata Motors added over 8,600 new jobs and Hero Motocorp 1,800.
In capital goods, Siemens' workforce grew 10.9 per cent a year over the decade but state-owned Bharat Heavy Electricals Ltd added to its much bigger headcount at a rate of 1.04 per cent a year.
In chemicals, BASF topped the new jobs chart, followed by Pidilite.
In textiles, Aditya Birla Nuvo and Vardhman Textiles saw jobs growing at nine-10 per cent a year.