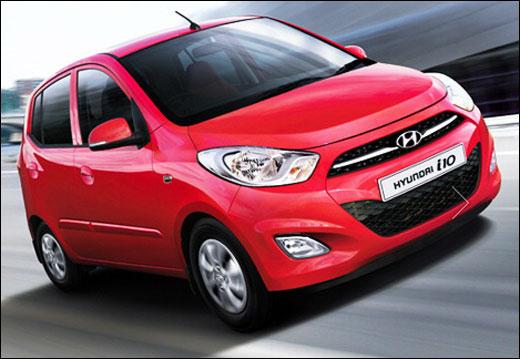 Already reeling under a demand slump, automobile manufacturers have expressed disappointment over the RBI's decision to hike short term lending rate saying it is likely to impact the interest rates on car and automobile loans further.
"The industry had been hoping for a recovery through the ensuing festive season, anticipating an improvement in markets. But this move comes as a surprise dampener to all these expectations," Society of India Automobile Manufacturers (SIAM) said in a statement.
The repo rate will also downgrade the sentiments of consumers struggling under the burden of high equated monthly instalments, it added.
"SIAM felt that the ideal move by the RBI would have been to initiate measures that would enthuse the market participants, boost investor sentiment and bring confidence back in the economy," it said.
Commenting on the development, General Motors India Vice President P Balendran said the rate hike is not on expected lines and it is a major jolt for the automotive industry ahead of the festival season.
"We were expecting marginal growth in sales during the festival season due to a good monsoon but now even that looks challenging," he added.
Market analysts, however, said the repo rate hike should not have much impact on the auto sector. "I don't think the repo rate hike should have a major impact on the automobile industry. We have seen some growth returning to the sector and I hope the growth journey continues," PwC national Automotive leader Abdul Majeed said.
The RBI today hiked repo rate, or the short-term lending rate, by 25 basis points to 7.5 per cent from 7.25 per cent with immediate effect.
Domestic car sales had declined for nine months in a row till July this year as high interest rates and fuel prices along with low sentiments took toll on demand.
Although sales grew in August due to a low base effect, SIAM had said that it would take long for the auto sector to come back on path of recovery.