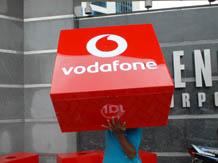 British telecom giant Vodafone Plc is planning to approach the Foreign Investment Promotion Board to buy the 6.2 per cent equity stake held by its Indian partner, Analjit Singh.

The move has come a little over a month after the government liberalised the foreign direct investment policy for the telecom sector, permitting up to 100 per cent of foreign investment in services.

Earlier, many international telcos were forced to rope in an Indian partner to rollout services in the country, as foreign direct investment in the sector was capped at 74 per cent.

In the case of Vodafone India, the British parent holds a 64 per cent stake, while Ajay Piramal has 11 per cent.

The remaining 25 per cent stake is owned by independent investors, including Analjit Singh and IDFC.

Vodafone does not disclose the exact holding of Singh, also the chairman of the company.

His stake in the company had risen to 6.2 per cent after he bought former CEO Asim Ghosh's stake.

Piramal had bought his stake in the company in two tranches after Vodafone, having bought out its former partner Essar group's stake in the company, was looking for an Indian partner to meet the FDI cap guidelines.

In February last year, Piramal's purchase of an additional 5.5 per cent stake had cost him $618 million.

Based on these figures, the company's valuation could be $11.2 billion.

Considering the same valuation for the company's deal with Singh, the payout could be $696
million.
When contacted by Business Standard, a spokesperson for Vodafone Plc, London, said in an emailed response: "We have no comments to offer on this."
A spokesperson for Analjit Singh also refused to comment.
Under the new guidelines, FDI of up to 49 per cent can come in the telecom sector through the automatic route; proposals for foreign investment beyond that level is vetted by FIPB.
Piramal has already said he would exit the telco next year, if the proposed IPO, delayed due to weak market conditions, does not offer him an exit route.
Vodafone, of course, has the first right to buy his stake.
The Vodafone move to buy out the stakes of its Indian partners is expected to be followed by most other foreign telcos.
For one, foreign telcos have been forced to resort to high-cost debt, instead of equity, for financing their expansion or for buying spectrum, as their Indian partners have not been willing to put in their share of equity.
This gave foreign telcos very little leeway, as the FDI cap gave them very limited room to bring in more money through the equity route.
As a result, telcos have piled up debts of over Rs 2.5 lakh crore (Rs 2.5 trillion) and are facing problems in repayments.
This has also led to serious battles between partners. Unitech group, for instance, refused to accept Telenor's proposal to infuse more equity in Uninor.
That eventually led to a break-up of the joint venture.