Chennai-based mobile handset retail chain UniverCell is looking at the opportunity of launching its own brand of tablet computer with foucs to cater the education sector. The company is in talks with hardware suppliers and content providers about the project, said D Sathish Babu, founder and managing director of UniverCell.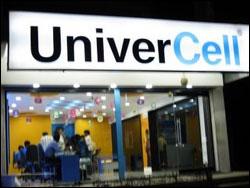 The company has been observing the market and has identified the accelerated growth of tablet market, with the tablet computers in the lower price points gaining momentum. It would decide on the brand and plans are also there to speak with various state governments to offer the product in government schools.
"We have seen that a lot of students are using the tablets for educational purpose. Our plan is to tie up with a content provider and incorporate various contents into the tablet, which would be useful for both the teachers and the students in education sector," said Babu.
"Plans are in a nascent stage and we will take further steps after the festival season is over. But we see a huge market for the tablet computers in the country in near future," he added. He said that the tablet market is growing faster than the smart phones market in the country, though did not revealed any numbers.
The company, with around 450 stores across South India an a few in non-South region, is planning to expand with another 100 stores next year. This year, it had a target of opening 100 stores, of which already have opened around 70 stores. The company is planning to launch its stores in Goa and Orissa and expand market in Maharashtra where it has a little presence.
The company had a revenue of Rs 850 crore (Rs 8.5 billion) last year and expects it to grow towards Rs 1200 crore (Rs 12 billion) by end of this year. The company today announced launch of the Apple iPhone 5 in Chennai. The company would sell the product through its selected stores and would showcase in its live stores where customers could have a touch and feel of the news phone, said Babu.
Photograph: Courtesy, UniCell