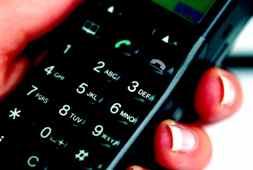 Telecom Regulatory Authority of India reiterated on Wednesday its recommendations for a sharp cut in the reserve prices in an upcoming auction for mobile phone spectrum, responding to clarifications sought by the telecommunications ministry.

The telecommunications regulator had recommended last month that the reserve price for spectrum in the 900 megahertz band in some key cities be cut by about 60 percent, and also suggested a 37 percent cut in the reserve price for spectrum in the 1800
megahertz band.
The Cabinet has the final say on the spectrum price proposals, while a panel of ministers will decide on some other rules for the auction planned for January.