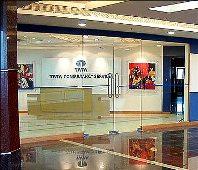 Tata Consultancy Services has been awarded a special commendation at the Asian Human Capital Award 2012 in Singapore for its initiative to train professionals from the backward community and below poverty line families in rural India.

TCS has got a special recognition for its initiative to the lift of one million people in the inner part of India, by reaching out to the educated among the backward community and training them as well as making them economically-active through employment, TCS' Singapore-based
President Vish Iyer told PTI on Monday.
TCS has trained around 13,500 people over the last two years in different parts of India, including Kalahandi, Murshidabad, Kovilpatti, Kakdwip and Dediapada.
The award, organised by Singapore's Manpower Ministry, attracted a record number of 63 submissions, spanning a range of industries from consultancy to manufacturing and cover topics such as leadership development, diversity programmes and corporate social responsibility initiatives from the region.