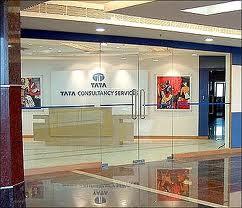 Tata Consultancy Services on Thursday said it has bagged a global IT infrastructure management deal from Diageo, a leading premium drinks maker.

TCS will manage Diageo's global IT infrastructure, data centres and servers, in addition to providing service desk support to employees, TCS said in a statement.

The solution will provide a greater level of flexibility and differentiation of services to meet market needs, allow for swift adoption of future technology trends, and an enhanced current self-serve capability to deliver an improved end user experience, it added.

The partnership with TCS is the latest milestone in Diageo's strategy to create a world-class
IT service to support global strategy and deliver efficient growth, Diageo CEO Ivan Menezes said.
"Working together, I believe that we can make a significant step change in the way that IS (information system) supports our 36,000 employees around the world, giving them the freedom and agility to drive growth for Diageo in each of our markets," he added.
No financial details were disclosed.
"Globally businesses are embracing technology to enhance customer experience, drive innovation and propel their growth.
Smarter IT -- from the data centre to the end user's experience -- is critical in this context and we are delighted to work with Diageo to help enable this transformation," TCS MD and CEO N Chandrasekaran said.