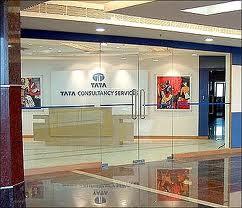 Tata Consultancy Services is tapping the markets to raise Rs 4,000 crore (Rs 40 billion) through a commercial paper programme.

ICRA has assigned an A1+ rating to the programme. It said, "The long-term outlook on the rating is stable.

A TCS spokesperson said, "In line with its requirements from time to time, TCS uses a variety of financial instruments, including commercial paper, as part of ongoing liquidity management.

"TCS has no long-term debt."

TCS held liquid cash of Rs 25,943 crore (Rs 259.43 billion) as of June 30.

But after the first quarter results of FY15, the company had announced an additional dividend of Rs 40 a share for shareholders.

This means a total outgo of Rs 8,813 crore (Rs 88.13 billion) in the quarter against a total payout of Rs 6,296 crore (Rs 62.96 billion) in 2013-14.

Analysts say TCS's total dividend outgo in 2014-15 is likely to cross Rs 11,500 crore (Rs 115 billion), given its policy of paying quarterly dividends.

Historically, the company pays a constant interim dividend every quarter and tops it up with a higher final payout in the fourth quarter.

A treasury executive with a private bank said, "It
is cheaper for an IT company to raise money through commercial paper than external commercial borrowings.
"At present 90-day commercial paper attracts a rate of 8.5 per cent while the total cost of ECB is much higher.
"TCS is seen as well-managed and conservative so there is demand for its paper." Jagannadham Thunuguntula, head of research at SMC Global Securities, said, "With the cash generation and reserves TCS has, it will get loans at very low interest rates.
"With a huge dividend payout coming, perhaps it thought of taking this route than use the cash reserves immediately, as parts would have been locked in financial instruments. Some leverage and debt on the balance sheet is a healthy practice."
ICRA said, "Despite expected cash outflow on dividend payments during the second quarter of FY15, the company's liquidity profile remains strong on healthy cash balance, low capital expenditure requirements and robust free cash flow generation."
Chasing paper ' ICRA has assigned an A1+ rating to TCS's commercial paper programme ' Experts say it makes sense to tap the market than use cash reserve; parts may have been locked in fixed deposits and financial instruments ' ICRA said despite expected cash outflow on dividend payments during the second quarter, the liquidity profile remains strong